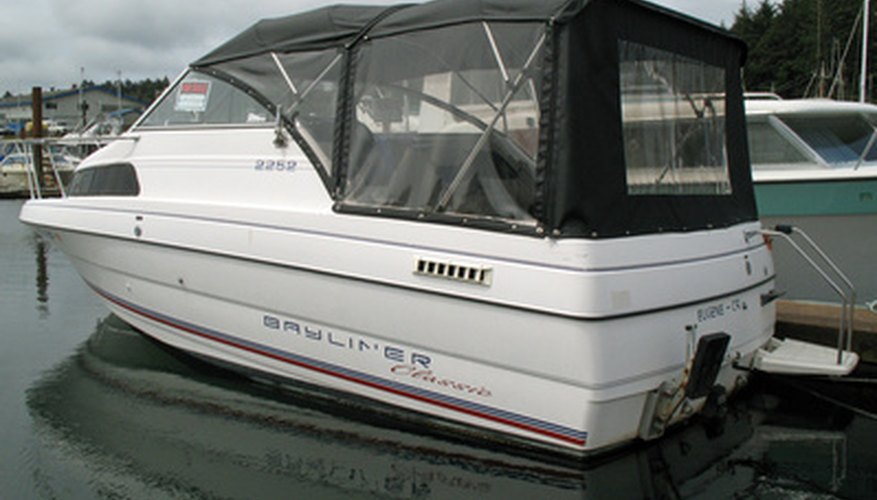 Reading and recording information from an hour meter on a Mercruiser engine allows the owner to keep track of regular maintenance intervals. Hour meters also allow a new prospective owner to know how much use has been placed on the engine (similar to an odometer in a car). Keeping a log of maintenance procedures such as oil changes, filters, spark plugs and mechanical upgrades, along with the corresponding hour information, can be very helpful in ensuring that your engine continues to run at peak efficiency.
Step 1
Locate the hour meter. They are normally found on the dash of the boat, but sometimes are mounted under the dash or in the engine compartment.
Step 2
Read the hour meter from left to right. Most hour meters have a five-digit display. The first digit is thousands, second is hundreds, third is tens, fourth is the single hour digit and fifth is tenths of an hour.
Step 3
Create a maintenance log for necessary and performed services. Consult and follow your owner's manual for proper preventive maintenance in intervals.
Step 4
Install an hour meter in non-gauge equipped boats by locating an area in the dashboard to place the gauge. Drill the proper size hole with a drill and a hole saw for the base to mount into. Mount the gauge with the supplied hardware and run the wiring to the engine compartment.
Step 5
Wire the hour meter by connecting the signal lead to the electric fuel pump wire or other device powered by the ignition key. Connect the negative wire to the battery post.