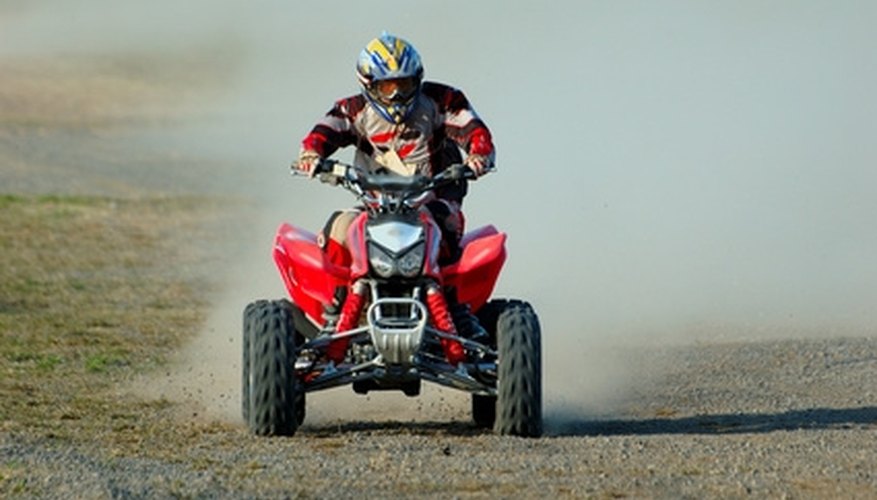 Polaris is a manufacturer of snowmobiles, motorcycles, golf cars, ATVs and other vehicles. Polaris used a 325cc engine in several of their ATV models, including the Magnum, Trail Boss and Xpedition lines until they began replacing them with 329cc engines in 2003. That same year, the U.S. Consumer Product Safety Comission Recalled 56,000 Polaris 325s produced from 2000 to 2001 because of loose or leaking oil cooler-line clamps that potentially released hot, pressurized oil that could cause thermal burns.
Engine
The Polaris 325 engine was a 325cc, air-cooled, four-stroke engine with a wet sump and a fan-assisted oil cooler. It had a 31-mm CV Mikuni carburetor and an electric starter with a recoil backup and a 200-watt alternator.
Transmission
The Polaris 325 models came with a shaft-driven, automatic Polaris Variable Transmission with E-Z Shift high/low and reverse.
Fuel Capacity
The Polaris 325 engine held 1.9 quarts of oil and was fed by a 3.25- to 3.7-gallon fuel tank, depending on the year and model.
Towing Capacity
Polaris ATVs with the 325cc engine were capable of towing 850 lbs.