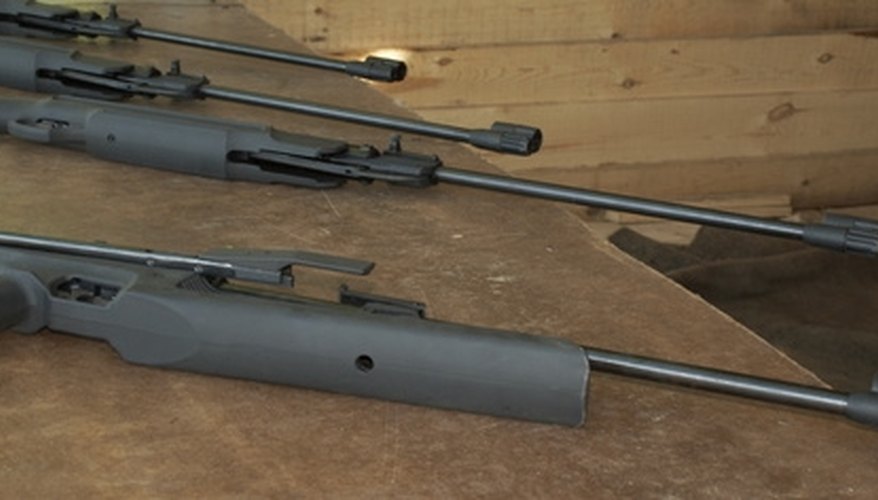 To keep your pellet gun in proper working condition, it is important to clean and oil it regularly. Each type of gun has different requirements for the amount of oil to use, but most gun oils are interchangeable.
Maintenance
While you should always rely on your manufacturer's guidelines, most air or pellet guns require two drops of synthetic oil --- also known as high-flash cylinder oil --- in the chamber for every 300 to 1,000 shots fired. Pivots and hinge points should be oiled every 300 to 500 shots. Your gun barrel should be cleaned with a degreasing agent, and then re-oiled, every 1,000 shots.
Ballistol Lube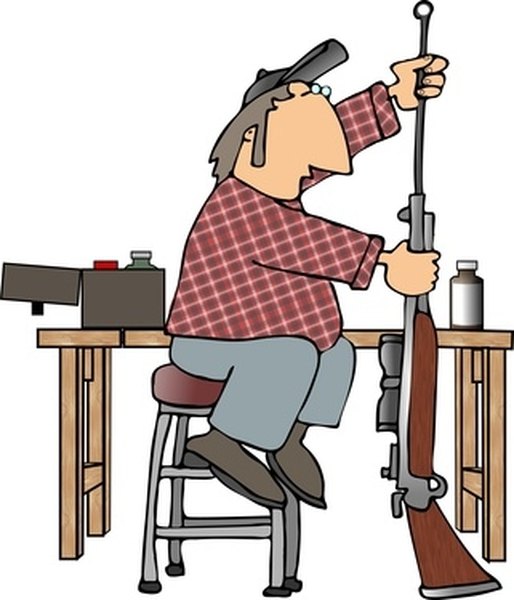 Ballistol Lube comes in an aerosol can, enabling it to reach into hard-to-reach crevices in your gun. It has a strong rust remover and also will prevent new rust from forming. It is ideal for use on the barrel.
Beeman MP-5
Beeman MP-5 is a metalophilic oil, which means it is "metal-seeking." It penetrates into the metal and leaves a very light film. It is a good oil to use before long-term storage.
Crossman Pellgun Oil
This oil is designed to work with high-compression CO2 gas air guns. It cleans and lubricates all parts of the gun, including seals, pump actions and moving parts. The manufacturer recommends putting a small drop of oil on every third CO2 cartridge to enhance the performance of the gun.
Gamo Air Gun Oil
While Gamo recommends you use this oil in all of its guns, it is also suitable for other air guns. However, do not use this oil in a gun with a spring piston chamber.
References
Writer Bio
Based in Toronto, Tanya Gulliver has been writing professionally for more than 20 years. She is pursuing a doctorate in environmental studies focusing on catastrophic disasters. She was first published as a pre-teen, co-writing a weekly events column for her local paper where her goal was to frequently mention her friends and family in the paper.