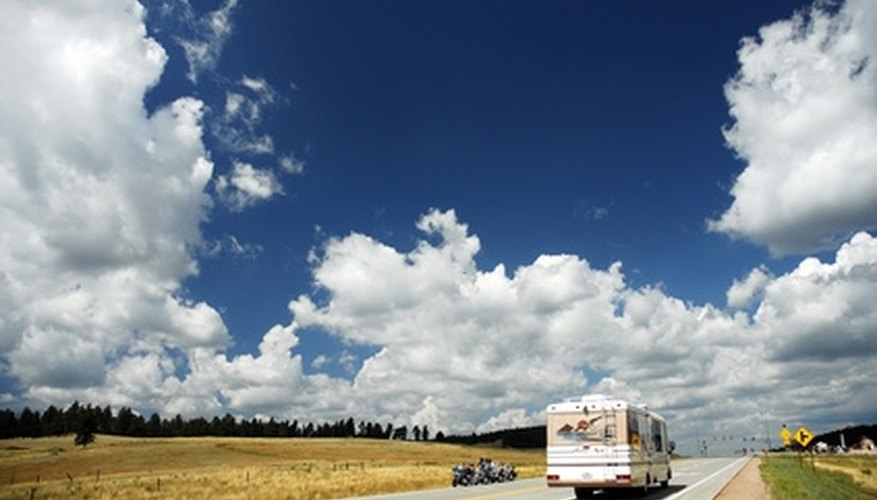 RV camping is a way of life for many people, and RVs can be very expensive and luxurious. After making this type of purchase and investment, most travelers want to enjoy their road trips to the fullest. While there are thousands of RV parks in the Southeast U.S., some are nicer than others. These RV parks are clean, and they offer several amenities, beautiful scenery and a wide variety of local activities.
Fort De Soto Park
The St. Petersburg Times named Fort De Soto Park in Pinellas County Florida's best RV Park, and TripAdvisor named it America's top beach in 2009. It features more than seven miles of waterfront, almost three miles of white sand beach, two large swim centers, an 800-foot-long boat-launching facility, two fishing piers, 20 storm-resistant public restroom buildings and a snack bar. RV campers choose from 238 sites that have picnic tables, water, electricity, grills, washers and dryers, showers, a play area and sanitary disposal areas. Other area amenities include a youth camping area, dog park, 2.25-mile canoe trail, nature hiking trails and a museum.
Fort De Soto Park 3500 Pinellas Bayway South Tierra Verde, FL 33715 727-893-9185 pinellascounty.org
Fort Mountain State Park
Tripleblaze ranked Fort Mountain State Park as the most popular campground in Georgia. This state park offers 70 campsites, 15 cottages, picnic shelters and a pioneer camp. It is located on 3,712 acres in the Chattahoochee National Forest full of hardwood trees, streams and blueberry thickets. There is a 17-acre lake that has a sandy swimming beach, fishing, horseback riding, canoeing and a miniature golf course. Nearby attractions include the Blue Ridge Mountains, Amicalola Falls State Park, Chief Vann House State Historic Site and the New Echota State Historic Site.
Fort Mountain State Park 181 Fort Mountain Park Road Chatsworth, GA 30705 800-864-7275 gastateparks.org
Bella Terra of Gulf Shores
Bella Terra of Gulf Shores is an upscale RV community that offers luxury and programmed activities in Alabama. The Class A RV Resort Park offers a welcome center, two clubhouses, professional resort staff, a tennis court, a stocked lake, full fitness center, an infinity-edge pool and Jacuzzi. There is also a private movie theater, sauna, nature trails and a business center. The RV sites are for sale or rent, and they can be professionally landscaped, have built-in patios and concrete pads. Local attractions include the Gulf Coast, 10 marinas, golf courses, shopping and amusement parks.
Bella Terra of Gulf Shores 101 Via Bella Terra Foley, AL 36535 866-475-7746 bellaterraRVresort.com
References
Writer Bio
Denise Brandenberg has more than 15 years professional experience as a marketing copywriter, with a focus in public relations. She also worked as a recruiter for many years and is a certified resume writer. She holds a Bachelor of Arts in English.