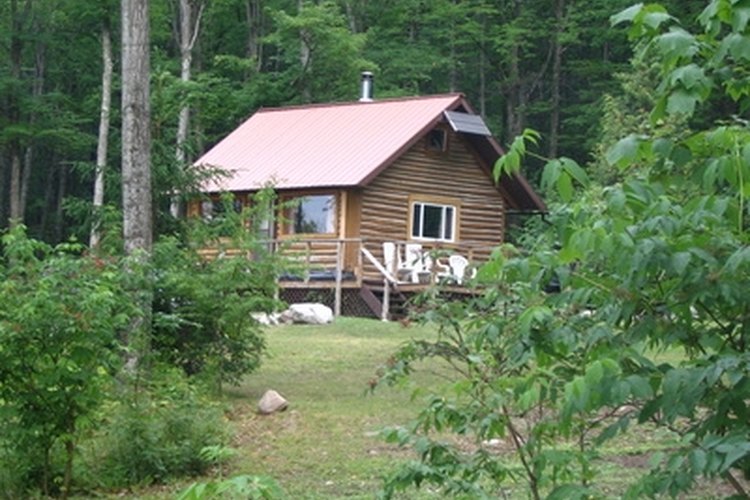 Missouri offers a wide variety of romantic getaways with a large range of pricing. Activities range from the outdoor adventures of kayaking, horseback riding, and spelunking to a romantic evening in front of a fireplace. Cabins can be found all over the state from $100 to $250 a night.
Enjoy Shopping, Pools, Privacy, and Adventures at Timbers Resort & Lodge Cabins
The rustic cabins of Timbers Resort & Lodge are nestled on the secluded, quiet end of Table Rock Lake in the Mark Twain National Forest. This wooded retreat offers heated pools and hot tubs as well as pontoon rentals. Cabins are handicap accessible and Wi-Fi service is available.
The Timbers Resort and Lodge 22351 White Rock Lane Shell Knob, MO 65747 800-753-3082 www.thetimbersresortandlodge.com
Experience the Outdoors with Horseback Riding and Hayrides at Blue Springs Ranch
Cabins at the Blue Springs Ranch Campground along the Meramec River offer a high level of seclusion for couples seeking a refuge from the hustle and bustle of city life. Wi-Fi and cell phone services are left far behind. Rafting, canoeing, kayaking, horseback riding, and hayrides are just some of the activities the ranch provides.
Blue Springs Ranch Campground & Canoe Rentals 1246 Blue Springs Rd. Bourbon, MO 65441 800-333-8007 bluespringsranchresort.com/missouri-cabins-meramec-river.htm
Relax in the Roy Rogers/Dale Evans-Style Cabins at Branson Woods Resort
Branson Woods Resort offers two semi-secluded cabins overlooking the Branson hills. With jacuzzis, indoor pools, a fitness center, and an on-site concierge service offering discount show tickets, visitors don't have to leave the comforts of civilization to enjoy the scenic view. The cabins offer a museum-type experience for Roy Rogers and Dale Evans fans. The resort sits only five minutes from Branson's many shows and shopping experiences.
Branson Vacation Cabins 1440 State Hwy 248 Ste Q504 Branson, MO 65616 417-832-9991 www.bransonvacationcabins.com/1bdrmCabin.php
Enjoy Caves, Beaches, and a Lakeside Hot Tub in Seclusion at Hix Lake & Cabin
The private cabin of Macks Creek offers a lakeside hot tub to catch one of Missouri's many picturesque sunsets. Hix Lake & Cabin is fully stocked, and boats are available. With caves, beaches, state parks, water parks, and zoos nearby, Hix Lake is a peaceful hideaway offering plenty to do.
Hix Lake and Cabin 1862 State Rd. N Macks Creek, MO 65786 573-363-5782 hixlakeandcabin.com
Experience "Real Country" with Breakfast Delivered to Your Door at Heaven on Earth Cabins
The very secluded cabins at Heaven on Earth Bed and Breakfast offer a country atmosphere. Tucked away in the heart of Missouri Wine Country, the two cabins are extremely cozy. Check the website for directions. A G.P.S. cannot find these hidden treasures. With a jetted tub, a porch swing, and breakfast delivered to the cabin door, visitors will enjoy a romantic getaway.
Heaven on Earth Cabins 17170 Deer Mountain Rd. Marthasville, MO 63357 636-433-2511 www.heavenonearth.ws
See Branson Shows and/or Go Fishing at Compton Cove Log Cabin
Perched high among the trees overlooking Table Rock Lake, Compton Cove Log Cabin offers visitors a scenic view of Branson. Furnished with a jacuzzi, cable televsion, and a gas-log fireplace, this cozy cabin sits only five minutes away from Branson's famous strip and the County Music Blvd. Visitors can enjoy trophy fishing on Table Rock Lake or catch the Branson nightlife by taking the shuttle service offered by Compton Cove.
Compton Cove Log Cabin 479 Compton Ridge Rd. Branson, MO 65616 417-338-1764 comptoncovelogcabin.com