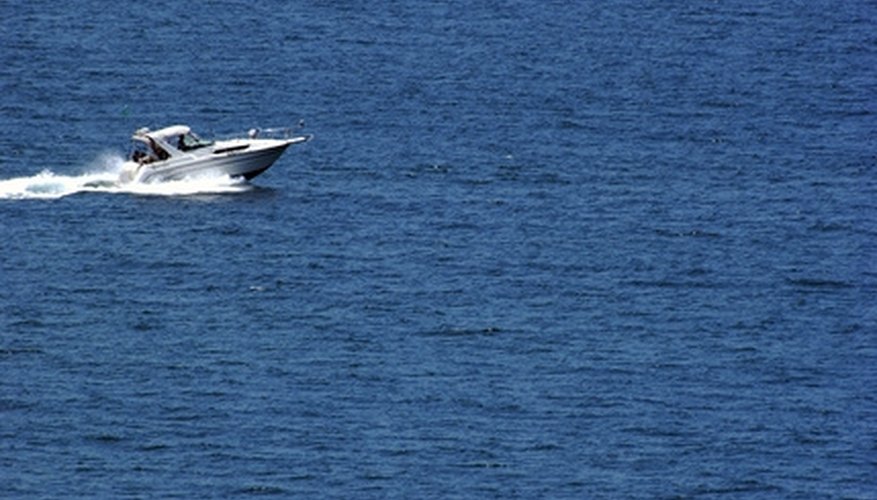 The Mercruiser 502 big block marine engine is manufactured by General Motors and was engineered in collaboration with Mercury Racing. This engine is popular for high-performance enthusiasts as well as race teams. It can be mated with the Bravo One X and XR, Bravo Two X and the Bravo Three X and XR Mercruiser stern drive units.
Performance and Features
The 502 Magnum HO or High Output Mercruiser engine produces a whopping 430 horse power. This big block 8.2-liter V8 engine has a full-throttle range between 4,600 and 5,000 rpm. The bore and stroke is 4.47 x 4 inches and the compression ratio is 8.75:1. The engine runs on 87 octane fuel. The fuel delivery is handled by a water-cooled insulated multiport injection system that is designed to maintain proper fuel pressure and temperatures under all operating conditions. The alternator is a high-output 65-amp unit capable of powering all needed accessories. The engine has a single-point air-actuated water-draining system for simple winterization and a drive system lubrication monitor mounted inside the boat.
Physical Specifications
The 502 Magnum is 22 inches tall, 39 inches long and 32 inches wide. Equipped with a Bravo 1 outdrive system, it weighs in at 1,189 pounds. When equipped with a Bravo 2, it weighs 1,201 pounds, 1,210 pounds with a Bravo 3 and 1,203 pounds with the new Blackhawk drive system.
Component Composition
The intake manifold is a high-rise aluminum unit with brass inserts. The block and camshaft are manufactured from CNC-machined cast iron. CNC refers to computer numerical control, which uses a computer to precisely machine surfaces to exact programmed specifications. The rods and crankshaft are made from forged steel for increased strength and hardness. The pistons are manufactured out of forged aluminum for a high strength-to-weight ratio. The exhaust elbows are built out of cast iron and EDP coated for excellent corrosion resistance. EDP refers to cathodic electrophoretically deposited paint, or E-coat, which is a lead-free epoxy coating.