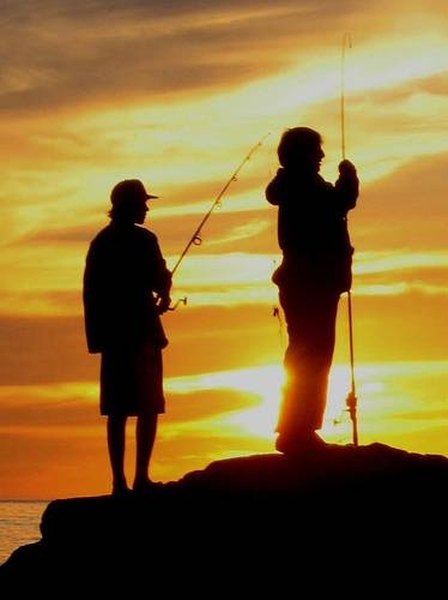 Making your own sinkers is a satisfying way to get your hands into the process of catching fish, from start to end. Store-bought molds for sinkers are available, but making your own sinker mold is a simple project that can be done in a few hours. Making your own sinker molds will allow you to create the size and shape of sinker you desire, rather than being limited to whatever you can find on the store shelves.
Items you will need
Rubber mold-making material (see the resource section of this article for a suggestion)

Polymer clay

Plastic tub (such as an old margarine container)

Craft knife
Use the polymer clay to design a prototype of the sinker you wish to use to make molds.
Bake the polymer sinker according to package directions. Allow the prototype sinker to cool.
Mix the mold-making material according to package directions.
Stick a blob of the mixed mold material into the bottom of the plastic tub.
Put the polymer clay prototype sinker in the center of the mold material blob and cover it completely with more molding material.
Allow the molding material to cure for a few hours.
Remove the plastic tub from the molding material.
Use the craft knife to cut the mold in half carefully around the polymer sinker. You now have two halves of a mold into which you can pour any material to make sinkers.
References
Writer Bio
Shelley Kishpaugh has written numerous articles for Demand Studios and Helium on a wide variety of topics, and she is currently writing a children's book. Kishpaugh received a B.S. in psychology from the University of Colorado and has been writing professionally since 2007.