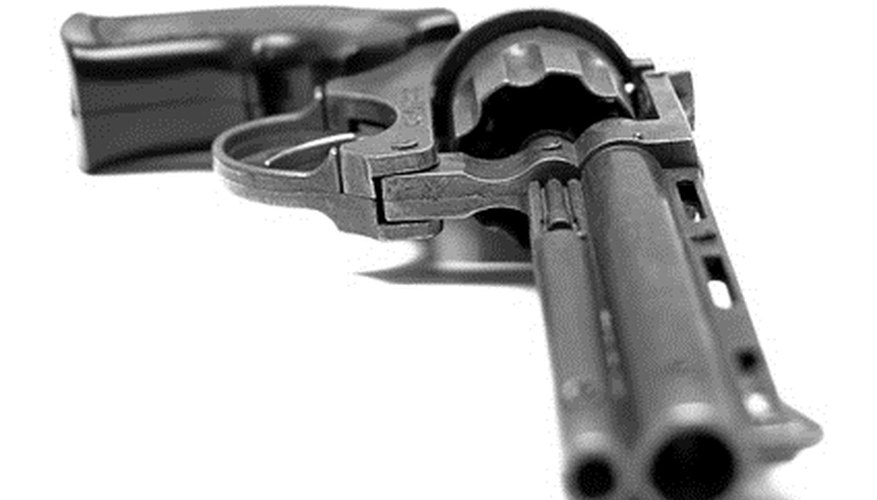 If you're transporting a shotgun in your vehicle, the chances are that your state requires you to keep it in a case. Bulky, hard cases are fine for storing guns at home, but they can be a hassle when you're out hunting and storage is at a premium. The solution to the problem is a gun case made of soft fabric that you can easily stash when you're not using it.
Items you will need
Canvas or nylon fabric

Velvet fabric

Needle or sewing machine

Thread

Scissors

Nylon handle or similar handle

Zipper

Gun

Chalk
Lay the gun on the fabric. A sturdy fabric like canvas or nylon is ideal, but any fabric that doesn't show the gun through it is fine. Use the chalk to mark the dimensions of the gun on the fabric. Leave about six inches around the gun extra. Cut the outline in the canvas or nylon so that there are two pieces. Cut the outline in the velvet so that there are two pieces as well.
Place the two velvet pieces on top of the two pieces of canvas or nylon. Using a needle and thread or a sewing machine, sew the velvet to the canvas so that the velvet is facing one direction and the canvas faces the other way.
Put the two pieces together with the velvet facing out and the canvas facing in. Sew three sides so that one side is left open so the gun can go inside. Turn the fabric inside out so that the velvet is on the inside and the canvas or nylon is on the outside.
Sew the zipper on. Be sure the zipper is on each side of the fabric and it will close the bag when it is zipped up. The size of the zipper depends on the gun's measurements.
Sew the nylon handle to the bag on the same side as the zipper. It should be sewn so that when carrying the gun, the zipper will face upward and the gun won't fall out if the zipper comes undone.
Put the gun inside the case and zip it up. It should fit with a little extra room. The velvet material will keep the gun from getting scratched.
References
Writer Bio
Helen Jain has been writing online articles since December 2009 for various websites. She has studied English and psychology and hopes to get a Ph.D. in English in the future.