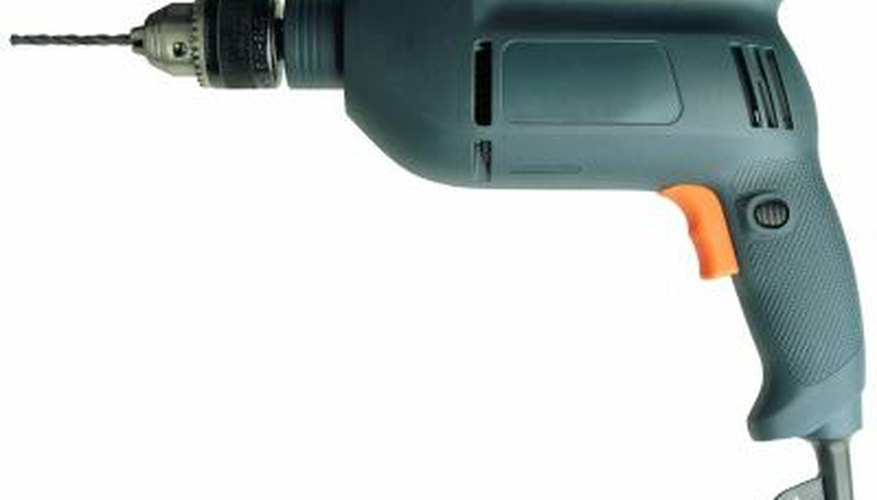 Trailering a boat gives you many more seagoing options. You can see different landscapes, visit different marinas, and camp on different shores. Trailer boating is a varied and exciting pastime. Launching and retrieving your boat from the trailer is less exciting; many an argument starts while loading a boat onto a trailer. Trailer guides make loading back onto a trailer at the end of an outing much less exasperating. Making boat trailer guides is easy and takes only a few hours.
Items you will need
Power drill

Bolts

2 aluminum pipe-mounting brackets

2 sections of ½-inch aluminum pipe 6 feet long

2 sections of ¾-inch PVC pipe 6 feet long

Two ¾-inch PVC end caps
Step 1
Wash your boat trailer to get rid of any debris. Pay close attention to the area just behind the rear axle. Measure a foot in from the end of the trailer toward the rear axle and mark with a piece of tape or a pencil.
Step 2
Place the one aluminum pipe-mounting bracket flush with the left side of the trailer in front of the measured mark and drill the necessary holes to insert the bracket bolts to the bracket and trailer.
Step 3
Insert one 6-foot section of aluminum pipe into the bracket. Secure the pipe by screwing a bolt into the side of the bracket and pipe until it is tight.
Step 4
Slide one 6-foot section of ¾-inch PVC pipe over the aluminum pipe to protect the boat surface when it rubs against it. Drill a hole through the PVC and aluminum pipe. Insert bolt and tighten to secure the two pipes together.
Step 5
Cover the top end of the ¾-inch PVC pipe with an end cap to protect the boat's finish from rough edges.
Step 6
Repeat entire process on the opposite side of the trailer.
References
"The Complete Guide to Trailering Your Boat: How to Select, Use, Maintain, and Improve Boat Trailers;" Bruce Smith; 2007
"Boat Trailers and Tow Vehicles: A User's Guide;" Steve Henkel; 1991
Writer Bio
Tami Parrington is the author of five novels along with being a successful SEO and content writer for the past three years. Parrington's journalism experience includes writing for eHow on medical, health and home-related topics as well as writing articles about the types of animals she has raised for years.