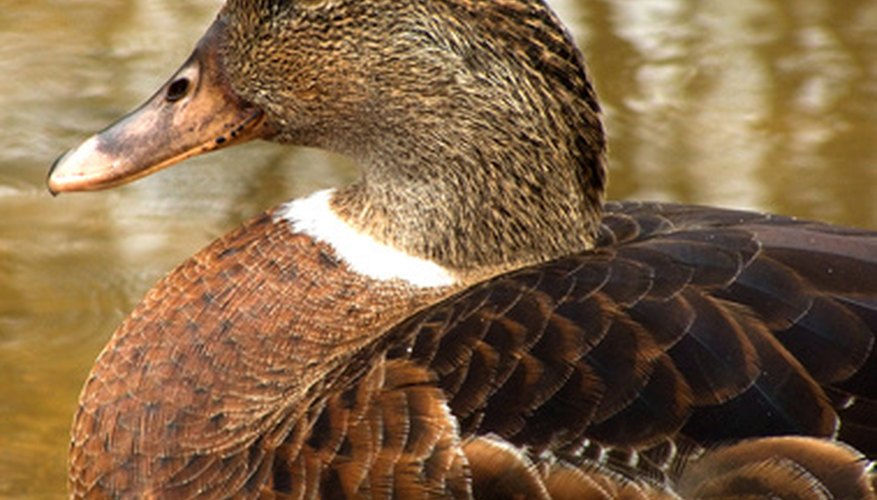 Duck hunting has been an important part of providing food for families and making a living for several centuries in America. Duck decoy carving began in the 1850s with hunters who were searching for a better means of attracting ducks to local ponds and lakes. In the past, live ducks were tied to wooden stakes and placed out in the middle of ponds in order to attract other ducks. This practice had many flaws, the major one being that the ducks would get loose and fly away.
Arthur Gremillion
Arthur Gremillion is a traditional decoy carver. His style has been influenced by many of his favorite American duck decoy carvers. His folk art and carving appeals to collectors and sportsmen because of its functional and lifelike nature. The materials he most often uses in duck carving are found in native objects such as wood from old houses, barns, telephone poles and shipwrecks.
Bill Gibian Decoys
This duck decoy carver enjoys carving ornate waterfowl that are one-of-a-kind. He does not use patterns, but always strives to make each carving unique. Many of his duck decoys have become treasured family heirlooms. His beautiful duck carvings begin as sketches on paper and are carefully developed throughout each stage, giving special attention to every detail. Bill uses only the best Northern white cedar and oil paints to produce exquisite duck carvings that can be enjoyed for many years.
Robert Kelly Woodcarving
Robert Kelly enjoys carving ducks of a variety of species out of Canadian White Pine. He uses semi-transparent stains to allow the natural grain of the wood to show through. This gives his duck decoy carvings a genuine warmth and beauty. He finishes each piece by meticulously painting every detail of each specimen. He was born in Ontario, Canada, and has worked at duck decoy carving for most of his life. He has purposely avoided business expansion over the years so that each duck carving could be unique.
Vic Kirkman Originals
Vic Kirkman strives to create realistic-looking carved ducks. He often enters his original pieces in decorative decoy competitions. His meticulous work and attention to detail have won him a strong reputation among his peers. He offers local and online instructions for wildfowl carving. He works and lives in North Carolina.
References
Writer Bio
Carolyn Sorrell began writing in 1985. She has written novels and short stories, and her articles have appeared in "Letters to Our Mothers" and "Southern Living." In 2009, she ghost-wrote a book about the Obama campaign for a client in Washington. She holds a Bachelor of Arts in English.