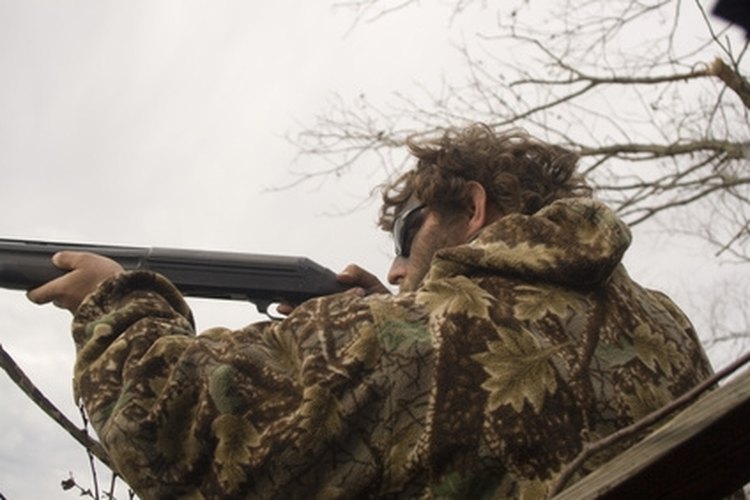 Texas is full of wide-open spaces that offer numerous opportunities for hunters. Hunting is available everyday of the year here, as long as you are flexible on what you want to hunt. Exotic game ranches can be a bit pricey, but hog hunting is an economical choice that will give you a freezer full of wild meat for your friends and family to enjoy for months on end. Many Texas ranches will except hunters on a last-minute basis, just call before you make the drive.
Raggedy Creek Ranch
You don't have to wait until hunting season to hunt at Raggedy Creek Ranch. This exotic game ranch in Crowell is open year-round to hunters. A variety of game can be hunted, so you don't have to spend big bucks on a trophy if you don't want to. Hog hunts are very affordable, and two-day hunting packages are available that allow you to take two hogs of any size. During the fall, white-tailed deer can also be hunted at Raggedy Creek Ranch. Fill out the form on its website or call to schedule last-minute hunts.
Raggedy Creek Ranch
P.O. Box 368
Crowell, TX 79227
940-684-1744
raggedycreekranch.com
Smith Ranch Hog Hunting
Smith Ranch offers year-round hog hunts every day, 24 hours a day. Daily hunt prices include a hog of up to 100 lbs. as well as lodging in the camp house. One-day hunts are available on the weekdays but on the weekends there is a two-day minimum. Lodging includes the use of a full kitchen and an outdoor barbecue pit. You will need to bring your own ammunition and weapons, and fishing rods if you want to fish in the ranch's stocked ponds. A general store, archery range and gun range are on-site. Call Smith Ranch anytime for reservations for a last-minute hunting trip.
Smith Ranch Hog Hunting
Centerville, TX 75833
903-536-2505
hoghunting.com
M.Y. Ranch: A Texas Hunting Preserve
The M.Y. Ranch is family-owned and operated and is a free-range ranch. The prey of choice for hunters here are wild hogs, which can be hunted year-round. You are allowed to take two hogs per day, and a minimum of two days are required for each hunt. Lodging is available on-site for an additional fee, or you can stay in a nearby motel during your hunt. You can hunt from stands or by stalking, and can choose to hunt with any weapon of choice.
M.Y. Ranch: A Texas Hunting Preserve
854 PR 6000
Crockett, TX 75835
936-544-2222
my-ranch.com