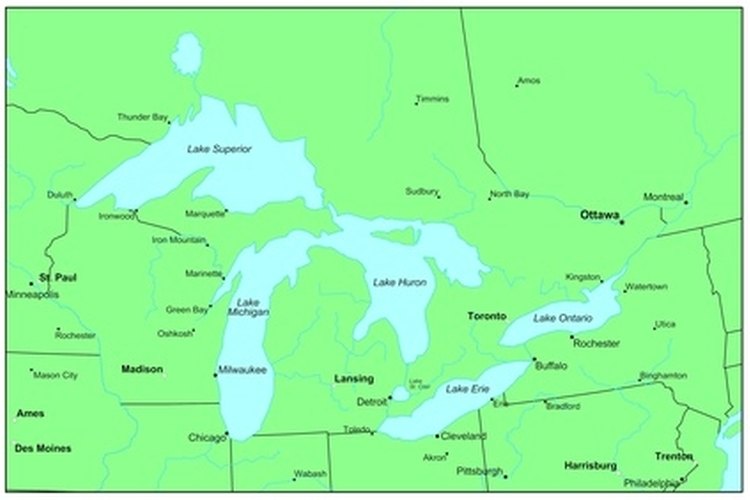 Professional and recreational anglers alike use electronic lake charts to navigate waters. LakeMaster and Navionics are two of many companies that offer electronic charts of various lakes throughout the United States.
LakeMaster
LakeMaster began offering a combination of Geographic Information Systems (GIS) and Global Positioning Systems (GPS) software for angler use in 1999. LakeMaster offers electronic charting paper maps, and wall maps of lake systems in the United States. LakeMaster software is compatible with many GPS manufacturers and marine electronics.
Navionics
As electronic charting pioneer, Navionics began producing electronic charting in 1984. Navionics offers a plug-n-play electronic charting system for use with chart plotters. The company also offers an application for use on mobile phones, such as the iPhone.
Compatibility
Both companies offer 2D and 3D charting. LakeMaster software is compatible with Elite, Endora, HDS, XOG, Airmap, GlobalMap, Garmon, Hummingbird, ifinder, LCX, LMS, Eagle, FishElite, Intellimap, Lowrance, Sea Champ and Sea Charter GPS units. Navionics is compatible with Delorme, Eagle, Fugawi, Furuno, GeoNav, Hummingbird, Lowrance, Medallion, Murphy, NorthStar, Raymarine, SimRad, TwoNav, B & G, ICOM, Nexus Marine and Si-Tex systems.
Photo Credits
Sea maps series: Great Lakes image by Stasys Eidiejus from Fotolia.com