It is fairly simple to install linoleum in an RV. Linoleum is durable and attractive. It stands up to heavy foot traffic and it is easy to clean. This is a perfect do-it-yourself project to replace worn-out flooring or to replace a floor you find unattractive. Choose a high-quality linoleum floor. Winter is the best time to find great deals on linoleum at the home improvement store.
Items you will need
Floor scraper

Broom

Vacuum

Paper for template of floor

Pencil

Tape measure

Paper scissors

Tile knife or heavy-duty scissors

Floor adhesive

Adhesive trowel

Rubber or wooden roller (for wallpaper)

Rags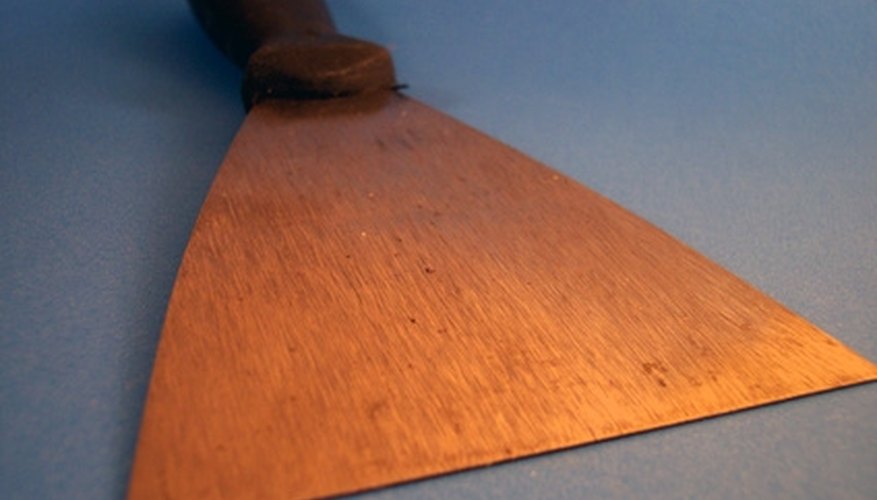 Fotolia.com" />
Remove the old flooring. Use a floor scraper and start at one end of the floor, working your way out toward the door. Sweep up all debris. Vacuum to remove all dust and remaining dirt.
Create a template of the floor using paper and pencil. Tape large sections together if necessary. Measure the area of the floor with a tape measure. Area is length multiplied by the width. Purchase the correct amount of flooring and adhesive. The adhesive will tell you on the package how much area it will cover.
Lay the template over the linoleum and trace the pattern from the template onto the linoleum with a pencil. Cut out the linoleum along the pattern line.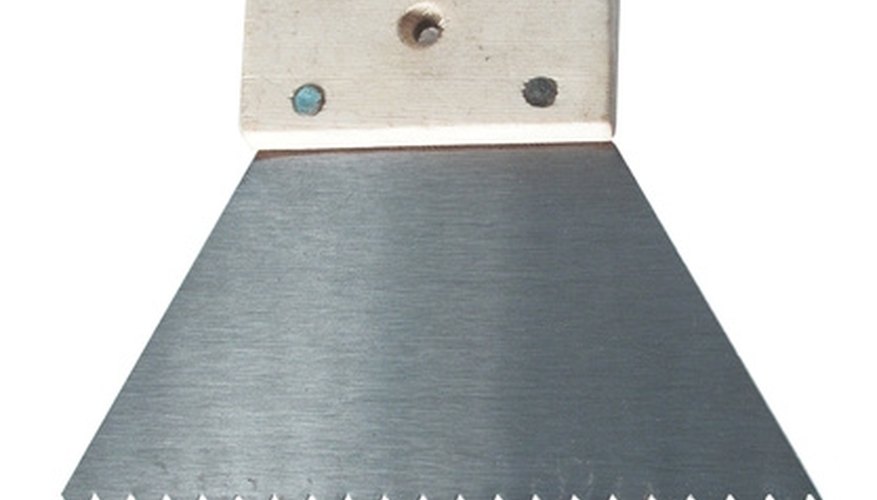 Fotolia.com" />
Starting at the far side of the floor, cover the floor with the floor adhesive. Keep the trowel at an angle and apply the adhesive evenly in a circular motion. Work your way toward the entrance.
Gently fold the linoleum in half. Start at the entrance and work your way toward the back. Place the linoleum down on the adhesive and slowly spread it out toward the back of the area. Make sure the edges are secure.
Smooth the linoleum with a rubber or wooden roller. Remove all bumps and air pockets with the roller. Allow adhesive to dry for 24 hours before walking on the floor.
Be sure to lay the linoleum straight. Once the adhesive starts to set you cannot remove the linoleum.
Add decorative molding to hide the edges.
"Woodall's RV Owners Handbook"; Woodall's Publishing Corp.; 2005
Background from a piece of linoleum. image by Egor Tkachenko from Fotolia.com