•••
Pavel Losevsky/iStock/Getty Images
Indoor water parks offer a year-round escape from nasty weather. Rainproof and fun for all ages, indoor water parks are an inexpensive and active family activity. A little pool time can be a great cure for those mid-winter blues. The extra exercise will also help keep you in swimsuit condition for when beach season rolls around once again. While Atlanta doesn't have any indoor water parks, Gwinnett County northeast of Atlanta maintains several aquatics centers with indoor facilities.
Bogan Park Aquatic Center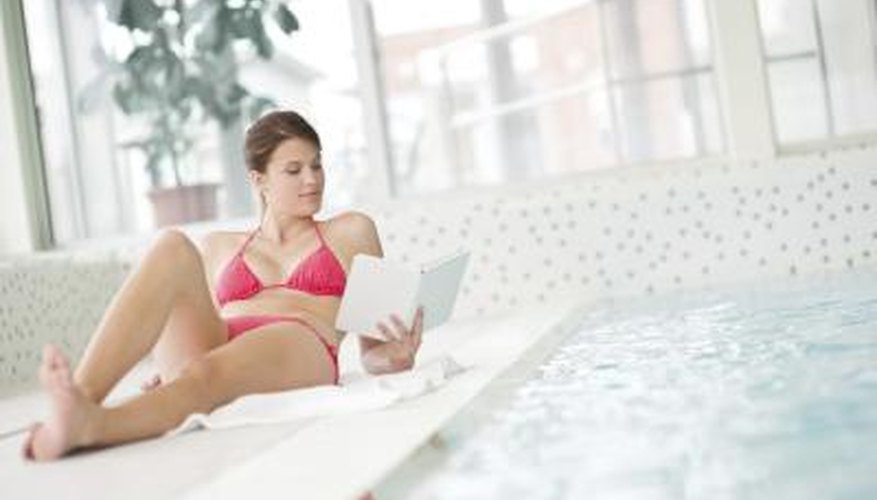 •••
Pavel Losevsky/iStock/Getty Images
The all-indoor aquatic center at Bogan Park in Buford features a competition pool, a water slide, a lazy river and a leisure pool with interactive play structures for kids. Bogan Park offers both private and group swim lessons as well as water safety and lifeguard training. Triathalon swimming clinics and PADI open water scuba diver certification classes are also on offer periodically. Visitors to any of the Gwinnett County aquatic centers can pay a daily fee or buy an annual Funcard. Admission is lower for county residents. Family Funcard pricing depends on family size.
Bogan Park Aquatic Center 2723 N. Bogan Road Buford, GA 30519 770-614-2063
Bethesda Park Aquatic Center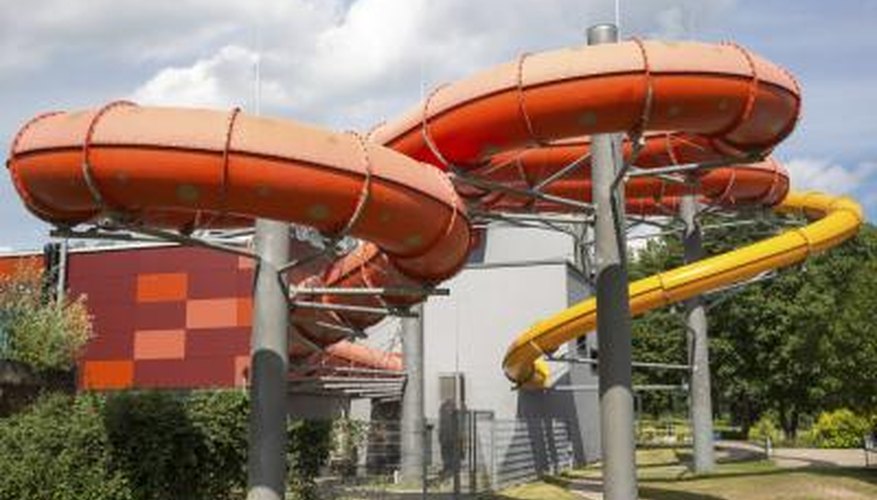 •••
Pavel Losevsky/iStock/Getty Images
Bethesda Park features a nearly 7,000-square-foot indoor leisure pool with zero-depth entry beach-style access, a 100-foot-long giant waterslide that exits and then re-enters the building in its winding course down to the pool, a river channel, hydrotherapy benches, a water play structure, tumble buckets, vortex and ceiling spray. The facility also boasts a four-lane, 2,500-square-foot constant-depth instructional pool that's ideal for water basketball or volleyball. Note that parents must be in a bathing suit in the water accompanying young children, and that everyone entering the facility must pay regardless of whether or not they plan to swim.
Bethesda Park Aquatic Center 225 Bethesda Church Road Lawrenceville, GA 30044 678-924-6334
Mountain Park Aquatic Center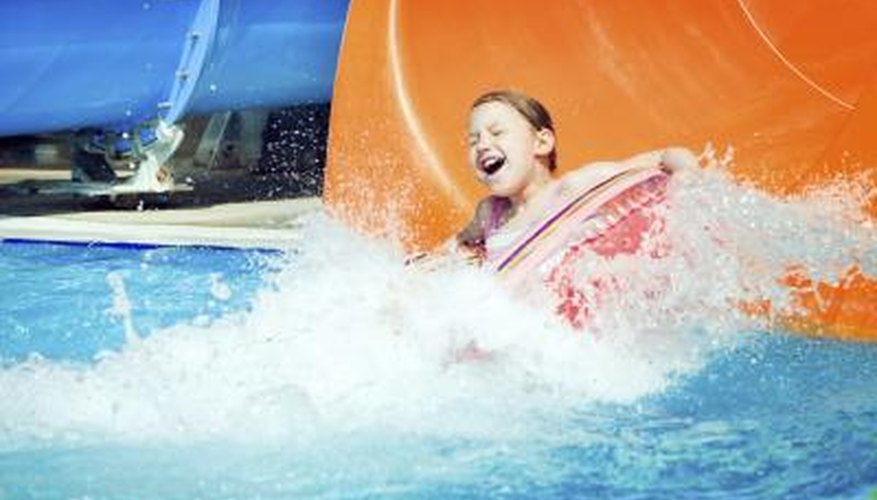 •••
Pavel Losevsky/iStock/Getty Images
Mountain Park Aquatic Center features an indoor 25-meter competition/lap pool suitable for swim lessons, fitness, and competitive meets, with a 500-seat spectator area. A separate indoor instructional pool is also open year-round. The outdoor section of the park is open seasonally and features a leisure pool with zero depth beach entry, two giant waterslides, a lazy river, bubble bench, vortex and interactive water play structures. Outdoor features are open mid-May to mid-December.
Mountain Park Aquatic Center 1603 Rockbridge Road Stone Mountain, GA 30087 770-564-4650
References
Writer Bio
Grace Grimm has been a professional writer since 2008. Her work on birding and the environment has appeared in "The Jack Pine Warbler: The Magazine of Michigan Audubon," "The Pine Press" and on numerous websites. She is an ecologist with a bachelor's degree in zoology and a master's degree in conservation biology.