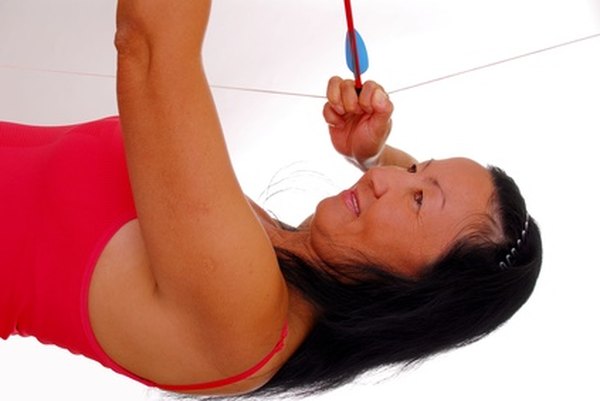 In the 19th century, Omaha Indians traveled along the Nebraska and Iowa plains hunting buffalo, living in portable buffalo-hide tents during warm months and returning to their village during the winter.The buffalo are gone, but today the Omaha Indians live on a reservation in eastern Nebraska where they hunt deer and turkey. Because the Omaha Nation owns and governs this land independently from the State of Nebraska, council members of the Omaha Tribe have authority to issue hunting permits to non-Indians. A limited number of permits are available to people 16 years of age and older.
Items you will need
Money order or cashier's check
Step 1
Download and print a hunting application from Rez Hunter, the official hunting website of the Omaha Indian Nation (see Resources).
Step 2
Indicate what type of license you want. Hunting permits are issued by animal (deer or turkey) and weapon (bow and arrow, muzzleloader, or firearm). Choose accordingly.
Step 3
Fill in requested information including name, address, physical description, phone number, vehicle license number and driver's license number.
Step 4
Obtain a money order or cashier's check in the appropriate amount made payable to Wildlife & Parks Omaha Nation. Write the money order or check number on the application.
Step 5
Call Mike Tyndall at the Wildlife & Parks Office for your permit number. His telephone number is 402-837-4389. Write the permit number on your application.
Step 6
Address one envelope to yourself and affix a stamp. This self-addressed stamped envelope will be used by the Wildlife & Parks Office to mail the approved application and a color-coded hunting map to you.
Step 7
Mail the application, money order or cashier's check and the self-addressed stamped envelope to the Wildlife & Parks Omaha Nation (see Resources).
Step 8
Verify that the information is correct after receiving the approved application and hunting map. Review the map. If you have any questions, call the Wildlife & Parks office at 402-837-4389.
Step 9
Check in at the Wildlife & Parks office for a last-minute briefing when you arrive at the Omaha Tribal Nation land on the first day of hunting.
Step 10
Enjoy your time hunting on Omaha Tribal land and don't forget to fill out your harvest report.
References
Writer Bio
Kelly Pucci began writing for print and online in 2005. She taught legal research at Loyola University School of Law and worked as a legislative analyst for the American Dental Association. She has a Bachelor of Arts from Columbia College, a Master of Arts in education from San Jose State University and a Master of Library Science from the State University of New York.