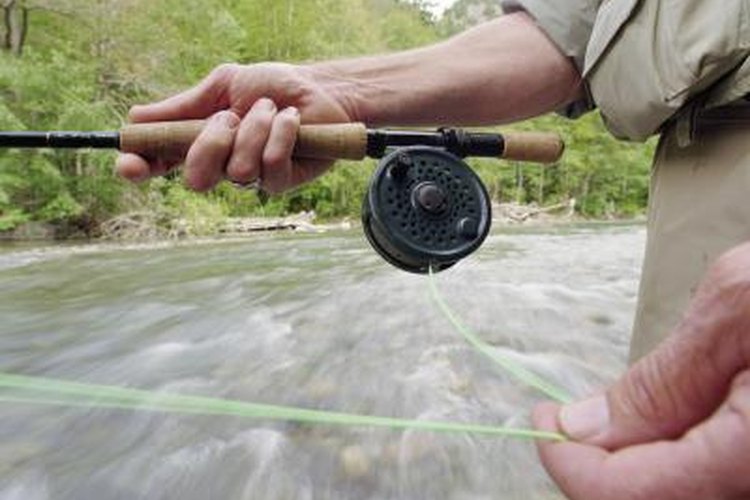 The world of competitive fishing is difficult to reach and finding sponsors is a daunting task. Top tier anglers are competing for sponsorship money through savvy marketing and self promotion tactics. Getting quality sponsors requires a high level of performance combined with a sound marketing strategy. Businesses only sponsors anglers that show promise of a positive return on investment.
Make a List
Researching sponsorship candidates is a time consuming process. Start by making a list of known sponsors. Begin with the big brands that are obvious and used by current professionals. Boat manufacturers, tackle manufacturers and large marine companies are all common. Enter a large outdoor and fishing tackle store and browse the brands on shelves to expand your list. Use the Internet to trace the origins of each brand to prevent overlap. Several large corporations control numerous brands. Next, research up and coming brands through the Internet. Regional tackle manufacturers are a good place to look. eCommerce is also a large section of the fishing market. A well planned list will have at least 100 potential candidates. Next, look to side industries and businesses within your community. Any marine product manufacturer is a good bet and moderate to large size businesses in your community are likely to have an advertising budget.
Branding 101
Now that you have a big list of potential sponsors, it is time to think about branding. Consider your personality and the image you want to establish. Some anglers are quiet competitors with guarded secrets. Others are loud, aggressive and very excitable. Return to your list and rule out any brands that do not match with your style. Believing in the value of a product is critical to the sponsor-angler relationship. If the product is not something you will use, cross the sponsor off your list.
Find Contacts and Build Relationships
Assess your refined list and research the key contacts and sponsorship process for each company. The large companies receive numerous requests and have an application process. The difficulty with the process is the lack of personal contact. If you are not a top tier angler, you will find it difficult to reach these companies. Nonetheless, fill out the application and hope it puts you on their radar. For companies without a formal process, use Linkedin and research to find the marketing director. Make contact with a friendly, introductory email or phone call. Simply ask for a meeting or opportunity to share your sponsorship proposal.
Make a Solid Proposal
Build a unique proposal for each company. Sponsorship is a business investment and companies expect a return on that investment. Learn the product line inside out before making your pitch. Explain the reasons why a sponsorship adds value to the company. Ideally, you will have hard numbers to present as well. Hits on your video channels, social media stats, website visitor stats and any appearances on television will boost your odds tremendously. Also, tell the company the ways in which you will promote the brand. The obvious patch on your shirt is not enough. Build their logo into your web properties, put it on your truck and your boat as well. Also, make a plan to present the product to the public when you do demonstrations and any presentations associated with professional fishing.
Follow Through
A good chunk of your list will either not respond or reject your proposal. Remain persistent until you find the best fit for sponsorship. After you obtain a sponsor and bank the funds, follow through on every aspect of your proposal and really demonstrate your value. Maintain contact with the company and keep a budget to show where the money is being used. The company is more likely to renew the sponsorship the following year if you prove yourself as a valuable asset.
Photo Credits
Mike Powell/Digital Vision/Getty Images