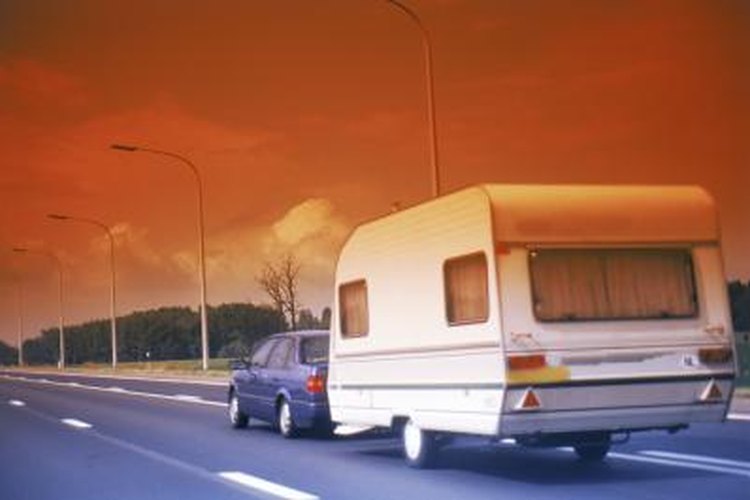 Every U.S. state, including Florida, has its own laws and regulations for trailer towing. When you operate a recreational vehicle (RV), whether yours is a truck and travel trailer or fifth-wheel trailer, or a motor home towing a car or car trailer, you are responsible for following highway safety laws. Knowing the Florida trailer regulations and laws can enhance your travels in the Sunshine State.
Length, Width, Height
The height of a towed trailer in Florida can not exceed 13.5 feet. The width limit is 8.5 feet.
Length limits are specific depending on the vehicle type. For a trailer, 40 feet is the maximum. A motorhome can be 45 feet in length. The maximum overall combined length of both towing and towed vehicles is 65 feet. Triple towing is not permitted in Florida.
Brakes and Weight
A trailer braking system is required on all trailers with a gross vehicle weight (GVW) of 3,000 pounds or more. The system must include a breakaway switch. It must act on all wheels and be characterized by an ability to be applied promptly and automatically and remain applied for a minimum of 15 minutes.
Trailer Passengers
Florida does not permit riding in travel trailers and fifth wheel trailers.
Required Equipment
Florida requires that any RV, including travel trailers and fifth wheel trailers, be equipped with a fire extinguisher and either flares or reflective signs. Rules of the road also include that if weather conditions require use of windshield wipers, headlights must also be turned on.
Maximum posted Florida speed limits are based on ideal road conditions. Law enforcement agencies can make a subjective determination when citing a motorist for driving too fast or in an otherwise unsafe manner.
State Rest Areas
Overnight parking is not permitted in Florida's state rest areas.
Photo Credits
John Foxx/Stockbyte/Getty Images