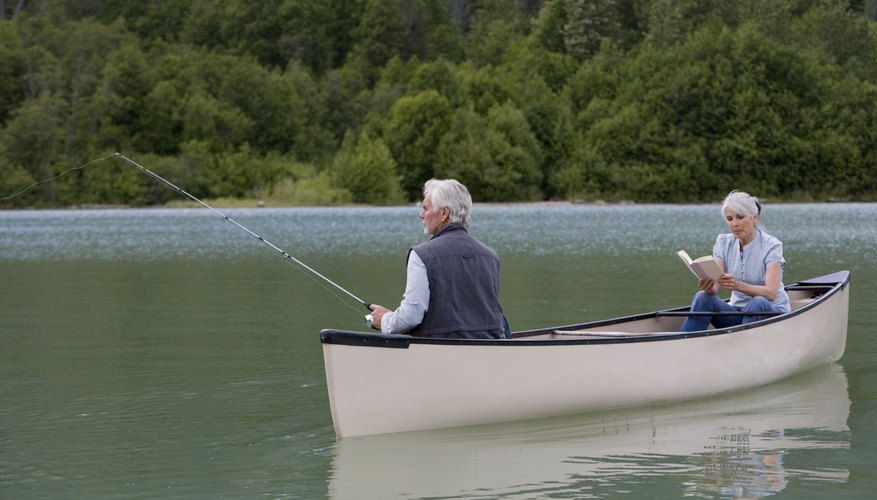 No matter which game fish you target or what waters you frequent, many anglers struggle to afford new fishing tackle. Keep your hard-earned dollars and score free fishing tackle by signing up for promotional giveaways offered by manufacturers and retailers, collecting lost tackle at your local fishing hole, or borrowing short-term loaners from local land managers.
Local Land Managers
Many departments of Natural Resources, departments of Fish and Game, and other public lands managers have loaner programs in place to help new fishermen or visitors get started fishing. You won't be able to keep the gear, but you can often borrow it for free.
Sign Up Solutions
Some large lure and tackle manufacturers are happy to give you a few plastic worms or a couple of hooks in exchange for your email address and some demographic information. Additionally, bait shops, guide services and sporting goods stores also give away tackle, usually for providing them with your basic information or joining a customer loyalty program. You can also join local fishing groups, which often publish newsletters or send email alerts that detail tackle giveaways. Some local non-profits also offer free tackle loan programs, particularly for young anglers.
Savvy Scavenging
Countless lures are lost each day to underwater logs and overhanging branches. Scavenging these lost lures is not only an economical way of filling your tackle box, it helps clean up your favorite fishing spot too. You many need to make some small repairs to the lures, buff out some scratches or change a few hooks, but you will still save money in the process. The best time to scavenge lures is when the water level is low, such as during droughts, low tide or scheduled dock maintenance periods.