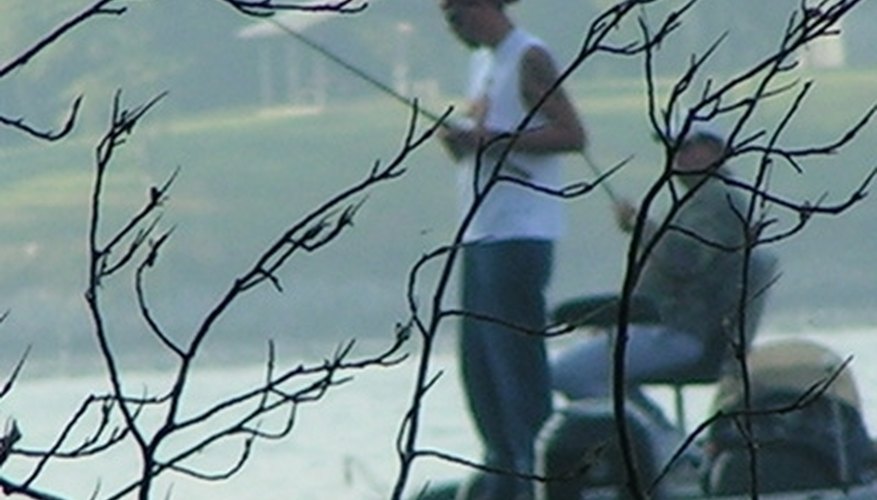 Miller Lake is situated on the Bruce Peninsula in Ontario, Canada. The area is home to a UNESCO biosphere reserve. The region has several types of fish, including salmon and various kinds of trout. Due to the climate, ice fishing is possible in winter.
Location
Miller Lake is located approximately 160 miles from Toronto. The peninsula is situated between Lake Huron proper and the Georgian Bay of Lake Huron. Miller Lake is in the middle of the UNESCO World Biosphere Reserve of Ontario Escarpment. The area is heavily forested with boreal pine forest.
Types of Fish
The Miller Lake area has a number of different species of fish attractive to fishermen. Salmon is the largest type of fish. Various types of trout, like rainbow trout, brown trout, brook trout and lake trout are also available in the lake or the streams near it. Other fishing includes largemouth and smallmouth bass, northern pike and perch.
Seasonal Fishing
The climate of the Bruce Peninsula is warm and humid in summer, cold in winter with abundant snow. This means that ice fishing is possible, as well as angling in summer. The streams around Miller Lake run into Lake Huron, where ice fishing is possible in winter. Ice fishing in Canada is done from a hut which is towed onto the lake, and a hole is drilled into the ice. The fisherman fishes from inside the hut using special tackle.
Fishing Licenses
Fishermen in Ontario need an Outdoors Card, which is good for three years. These are available to anyone who is a resident of Ontario and over 18. Those under 18 who are nonresidents can fish without a license, if accompanied by an adult with a license. The fishing license is a separate license tag, which is affixed to the card. The card and license must be carried when fishing. The licenses are sold at license issuers around the province.
Invasive Species
The fishing in the area has declined due to several invasive species. In Lake Huron, lamprey eel is a particular problem. Carp is also competing with native species. Fishermen should be careful when transporting gear, in particular tackle, as these can carry parasites. The parasites include KOI herpes virus (KHV), viral hemorrhagic septicemia (VHS) and yellow perch parasite, all of which decimate native species.
References
Writer Bio
A former journalist and magazine editor since 1984, Johan Hjelm is now an independent writer. He has written 15 books, contributed to "Data Communications" and was editor-in-chief of "Nätvärlden." Hjelm has a certificate in journalism from Poppius School of Journalism, and has studied at Uppsala University in Sweden and the Massachusetts Institute of Technology.