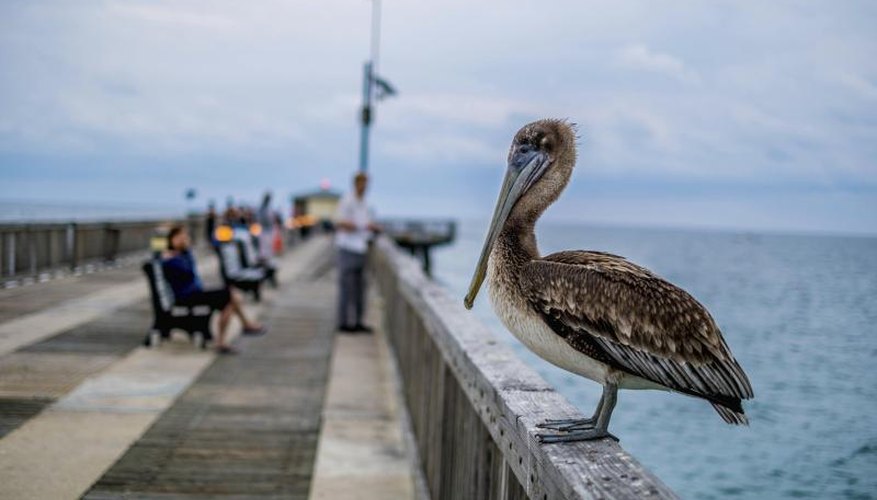 A long, narrow barrier island that separates Apalachicola Bay from the Gulf of Mexico, Florida's St. George Island is a prime fishing spot, with boat launch facilities, a fishing pier and miles of open coastline. More than 100 fish species reside in the waters around St. George Island, providing year-round fishing opportunities.
Getting There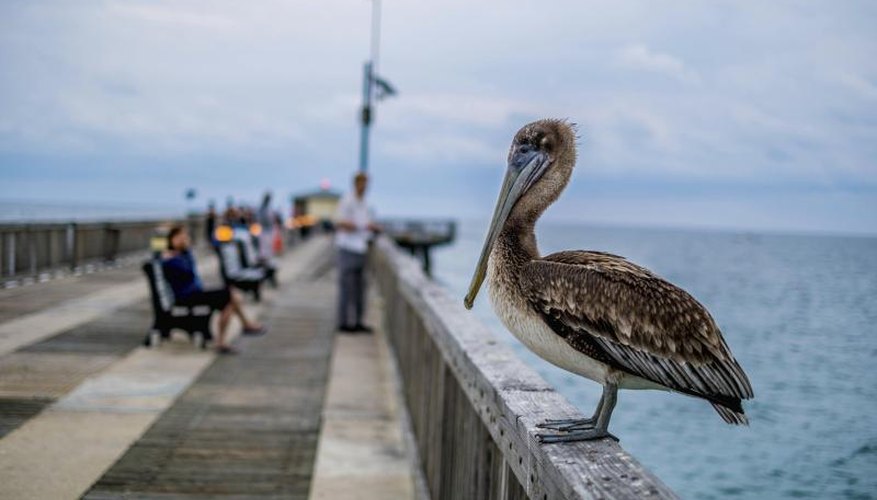 photographereddie/iStock/Getty Images
The St. George Island Bridge, also known as State Road 300, is the only driving route to the island; it crosses Apalachicola Bay just south of U.S. Route 98 in Eastpoint. A free public boat launch and a 600-foot fishing pier are just east of the bridge on St. George Island. St. George Island State Park, which encompasses roughly a third of the island at its eastern end, is about 5 miles from the bridge. The state park includes shore fishing access, two unpaved boat ramps, canoe and kayak rentals, and a campground for tents and RVs. The southern shore of the island facing the Gulf of Mexico is largely undeveloped and is open to surf fishing.
What You Can Catch
Game fish come and go with the seasons at St. George Island, and at every time of year there's a chance to catch something. In January and February, you can find redfish in the deep channel at the west end of the island, and a few speckled trout begin to appear around the oyster bars of Apalachicola Bay. Beach fishing on St. George Island heats up gradually through the spring, with opportunities to catch pompano, Spanish mackerel and flounder. May is when shore and pier fishing really hits its stride, and you can catch all of the aforementioned species, along with bluefish, ladyfish and massive crevalle jack. Tarpon appear throughout the summer months, and the annual shrimp migration creates a multi-species feeding frenzy in September. Trout fishing hits its peak in October and November, before the season winds down somewhat during winter.
Fishing Tips and Tactics
You can fish the waters of Apalachicola Bay by boat -- ocean kayaks are particularly well suited for exploring the bay's oyster bars, grass beds and sandy flats -- but there's plenty of action to be had right from shore. Try casting natural baits like crabs, shrimp, live baitfish or fish strips on a bottom rig with plenty of weight to keep your bait down. Many surf fishermen drive a section of PVC pipe several feet into the sandy beach to use as a stable rod-holder. Tough 12-foot-long surf-casting rods are standard for surf fishing on the Gulf side of the island, but a smaller 7-foot spinning rod works well for casting artificial lures. Minnow-imitating spoons, plugs and soft plastic baits can all tempt a variety of fish species.
Know Before You Go
Fishing license fees and requirements for St. George Island vary. Anglers who fish only from shore may obtain a free saltwater shore fishing license, but fishing by boat requires a recreational saltwater fishing license. At time of publication, an annual recreational saltwater fishing license costs $17 for Florida residents and $47 for nonresidents. Licenses are available through the Florida Fish and Wildlife Conservation Commission website, and at most bait and tackle shops across the state. Statewide saltwater angling seasons, limits and other regulations are in effect on St. George Island. A complete guide to current regulations is available through the Conservation Commission website and anywhere Florida fishing licenses are sold.
References
Writer Bio
When Richard Corrigan isn't writing about the outdoors, he's probably outside experiencing them firsthand. Since starting out as a writer in 2009, he has written for USA Today, the National Parks Foundation and LIVESTRONG.com, among many others, and enjoys combining his love of writing with his passion for hiking, biking, camping and fishing.