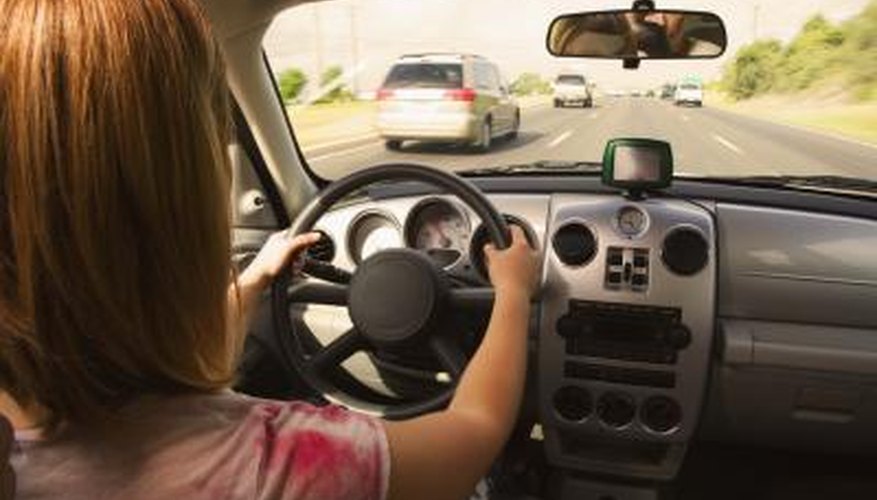 The earliest Force outboard motor serial numbers appeared on 90-horsepower units, beginning with serial number 1001 and model number 903F90A. In the middle of 1992, Force Marine was bought out by OMC/Mercury Marine. After the buyout, Force outboards started using Mercury Marine serial numbers. The first of this production was E000000. The "Force" name was retired in 2000, when OMC/Mercury went into bankruptcy and ceased production of all engines. The last Force serial number was 27576, on a 1992 150-horsepower Force Model 1508C92C engine.
Items you will need
State registration papers

Force service manual
Step 1
Look at the motor mount on your Force outboard motor. The serial and model numbers are on a placard placed next on the transom bracket of the motor. Look for a state registration decal, as well. Six states require an engine to registered separately: South Carolina, Missouri, Ohio, Oklahoma, Texas and Utah. The date of manufacture is required for the registration process. If your Force motor has such a decal, you can contact the state and use the registration number on the engine to obtain a copy of the expired registration, which will tell you the age of the engine.
Step 2
Order a Chrysler/Force Marine service manual from a commercial source. You will need to provide the model number, serial number and horsepower information on your boat's engine.
OMC/Mercury Marine, the last producer of Force engines was purchased by Bombardier in 2001, while in court receivership. Bombardier provides no service support for engines produced before 2000 (and this includes manuals for Mercury or Force engines).
Step 3
Consult the commercial source from which you ordered your manual to find the year your engine was made. One such provider, Mastertech Marine, has a list of model numbers, serial number groups and horsepower ratings for Force Marine engines on its website (The link to the list is provided in the References section).
References
Writer Bio
Will Charpentier is a writer who specializes in boating and maritime subjects. A retired ship captain, Charpentier holds a doctorate in applied ocean science and engineering. He is also a certified marine technician and the author of a popular text on writing local history.