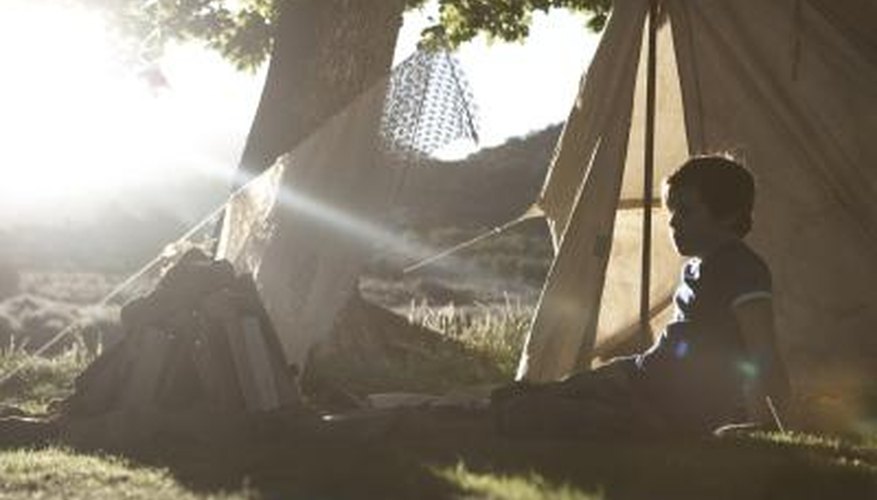 The Coleman Powermate 1850 is a small, portable generator used for camping, in camper trailers or as a backup for home safety. These units are powered by gas and have various attachments to charge and power electric devices. Because these units are small, they pack away into the generator housings on motor homes and camping trailers. Though no longer for sale on the Coleman site as of 2014, the 1850 is still available through online sellers.
Model Identification
The Coleman Powermate 1850 uses part number PM 0401851 for models sold in the United States. Canadian models have part number PC0401851, and generators sold in Mexico bear part number MP M0401851. You can use these numbers to identify the origin of your generator.
Capabilities
The Coleman Powermate 1850 uses a Briggs & Stratton 3.5 engine with 4-cylinders. When the unit is at full power, it generates a surge between 1,500 and 1,850 watts. This is enough power to run TVs, lights, radios and a microwave oven in a camper. When the Powermate 1850 has a full one gallon of fuel in the tank, it runs for 3.5 hours at 50 percent power. As the engine runs low on fuel, the generator begins to stutter, indicating the need for another gallon in the tank. The fuel tank has a maximum capacity of one gallon.
Electrical Safety
The Powermate 1850 uses a grounding lug to prevent surges and shocks. Connect a piece of wire to the ground lug and the opposite side to a metal tail pipe on an RV or metal bar to keep the generator safe from surges or shorts. AC and DC surge protectors keep the unit's engine working without damage. If there is a short, the breakers pop, and the engine cuts off. The unit uses a spark arrester system that sends out an alert when the engine's spark plugs misfire or malfunction, allowing you to turn off the unit and prevent damage or fires.
Environmental Range
Because the Powermate 1850 is a small and portable unit, it may be used outside within the recommended temperature range. Coleman suggests keeping the unit in temperatures between 0 and 114 degrees Fahrenheit.
Coleman recommends using SAE 30, SAE 10W-30 or SAE 10W-40 oil in summer temperatures and using SAE 20 or SAE 10W-30 when the mercury drops below 40 degrees Fahrenheit.
Other Features
A carrying handle enables easy transport and moving of the generator. Rubber casters on the base to keep the generator in position during operations.
Writer Bio
A former Alaskan of 20 years, Eric Cedric now resides in California. He's published in "Outside" and "Backpacker" and has written a book on life in small-town Alaska, "North by Southeast." Cedric was a professional mountain guide and backcountry expedition leader for 18 years. He worked in Russia, Iceland, Greece, Turkey and Belize. Cedric attended Syracuse University and is a private pilot.