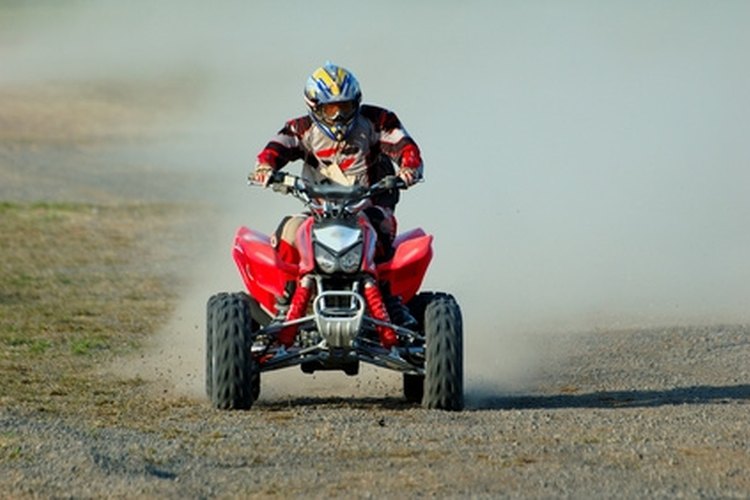 The Honda TRX400 is a popular quad ATV. The TRX400 has two models, the utility or EX. The two models have different clutches that drive the wheels of the ATV. Knowing which type of TRX400 you have will make a significant difference in adjusting or repairing the ATV.
Normal Maintenance
Replacing the clutch is considered normal maintenance on a TRX400. The drive train and clutch wear over time and must be replaced. If you have not replaced the clutch on the ATV and have many hours of riding in, it may be time to replace.
Clutch Cable Sticking
In cases where the ATV starts and the clutch lever will not pull in it may be the clutch cable. Before opening up the clutch try moving the engine arm that connects to the clutch cable. To do this disconnect the end of the clutch cable and then see if the arm moves. If it moves, it may be the cable. If it does not, most likely you will have to replace the clutch.
TRX400 EX Clutch
Purchase a TRX 400 EX clutch kit to replace the clutch. This will come with clutch plates, spacers and springs. Get the correct kit for the year of your TRX400, ask the associate to help select the correct one. Follow the directions in your owners manual to replace the clutch.
TRX Utility Clutch
The Utility has a different clutch system with what is called a centrifugal clutch. This clutch system uses oil to lubricate and spin when put into gear. A new clutch system will require the clutch plates to be soaked in oil made for wet clutches prior to installing.
References