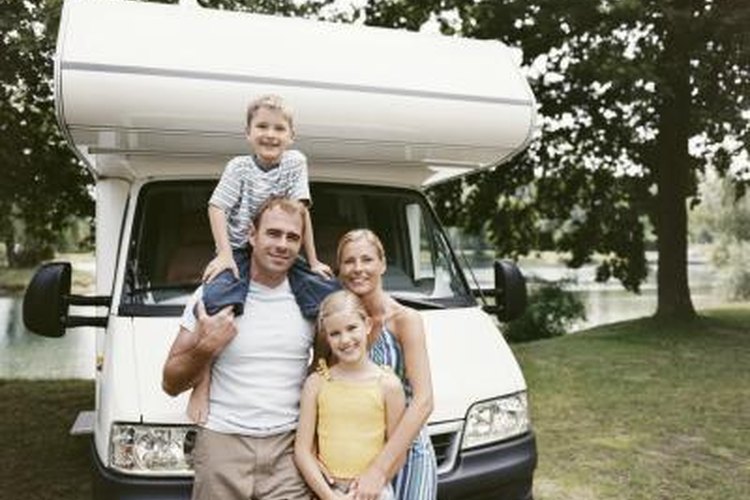 Recreational vehicles can be an entertaining and relaxed way to travel the open road on vacation. A "house on wheels," RVs have innovative space to store everything you need while traveling. But the beds converted from folding tables and couches are not always as cozy as a hotel bedroom. However, there are ways to ensure a comfortable night's sleep.
Pad It Up
The thin RV couch cushions that convert into a bed are often hard on the back. Adding a pad to any RV mattress is a quick and inexpensive way to increase the comfort level. Mattress pads are thick enough to offer extra comfort, yet still thin enough to maintain enough head room in cramped spaces, like the over-cab sleeping space. In fact, they are thin enough to fold into the couch when you put the bed away for the day.
Air It Out
Replace the mattress in the master bed with an air mattress. Several manufacturers produce air mattresses specifically designed for RV use, so you can rest assured that it will fit the required dimensions. Air beds are also adjustable to allow different levels of firmness. Some even have dual controls, allowing varying adjustment for each side of the bed. Select Comfort makes a Sleep Number mattress specifically for RVs.
Sleep Tight
If you spend sufficient time in your RV, it may be worthwhile to invest in quality bedding. Adding plush comforters and pillows like you would use in your bedroom at home not only increase comfort, but they also contribute to the ambiance of an RV bedroom, which can result in an all-around pleasant sleep experience. Make sure the fitted sheets you choose are specific to RV mattresses, so they don't slip and move during the night.
Photo Credits
Digital Vision./Photodisc/Getty Images