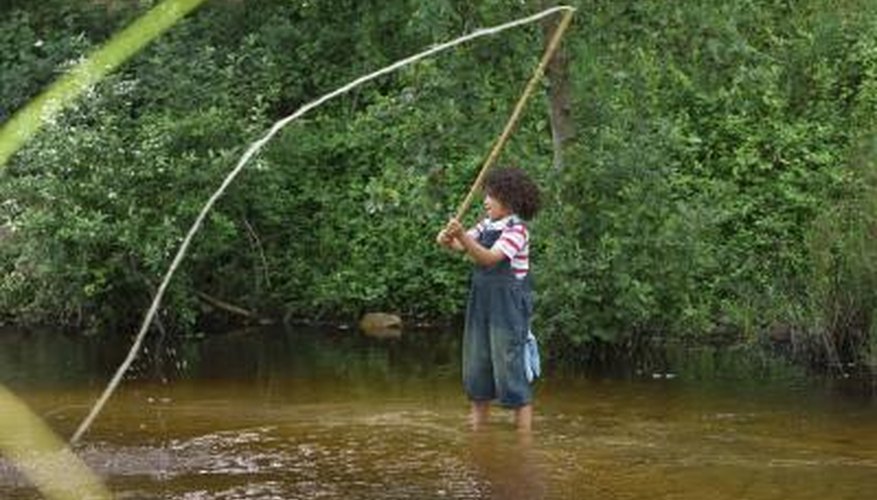 Riverside Reservoir is located near the town of Kersey, in Northeast Colorado's flat land, roughly 73 miles from Denver. The reservoir draws fly fisherman, trollers and spinners alike to head out onto the water to catch the populous lake trout, channel catfish and northern pike. Riverside Reservoir is a public reservoir, and a Colorado fishing license is required. Pick your favorite campsite and enjoy other area activities as well, including boating, swimming and hiking.
Step 1
Choose the dates that you want to go camping at Riverside Reservoir. Select dates based on the seasonal activities that interest you, such as fishing or boating in the warmer months.
Step 2
Decide if you will be tent camping or if you will use a camper. Gather all of the necessary gear, including sleeping bags and pads, flashlights, chairs and sports equipment. Rent or borrow gear if you do not already own it. Plan out your meals and purchase all of the food you will need, or plan to stop in Kersey to pick up supplies. Pack layers of clothing to accommodate changing Colorado weather.
Step 3
Find a campground near Riverside Reservoir that includes all of the amenities you would like. Select a full-service campground that features flushing toilets, electricity and showers, or choose to go dry camping and bring in your own water.
Step 4
Call the campground directly to make reservations as early as possible, especially if you are camping during peak season. Write down your confirmation number.
Step 5
Decide how you will spend your time while camping. Spend all day fishing or water skiing on the reservoir, explore the area nature trails or head into town for a bite to eat.
References
Writer Bio
Kimberly Dyke is a Spanish interpreter with a B.A. in language and international trade from Clemson University. She began writing professionally in 2010, specializing in education, parenting and culture. Currently residing in South Carolina, Dyke has received certificates in photography and medical interpretation.