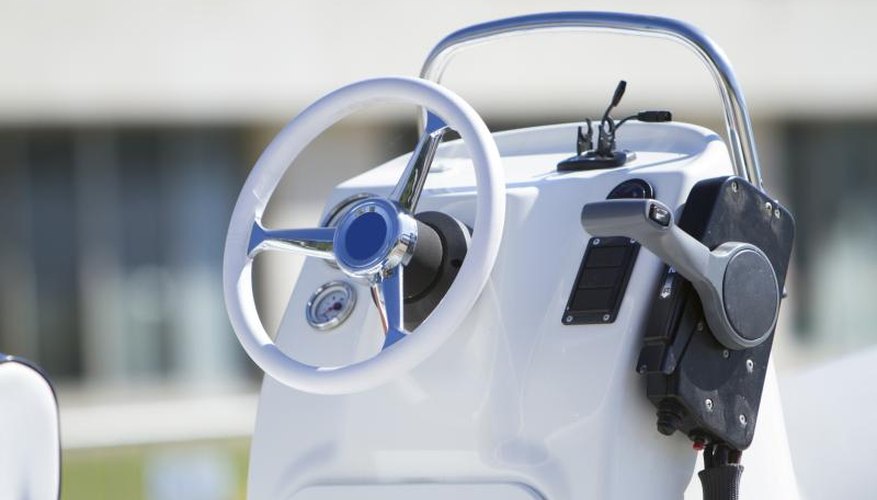 You've read the operation manual for your boat's engine and know that some maintenance intervals are based on the number of hours your engine runs. This means keeping track of them. A simple engine-hour log is a record of the approximate time the engine runs. With a bit of simple arithmetic, you'll know how many hours your engine has on it, and when to perform any scheduled maintenance that's based on engine use.
Log It Like a Pro
Keep an engine-hour log similar to that kept on ships. Each time you start the engine, record the time. When you shut the engine down, record the time you "finished with engines," and note how long the engine ran. If you have an engine hour meter, read and record the number from the meter's face as the first entry in the engine-hour log. An engine hour meter automatically records the number of hours your boat's engine operates in the same way an odometer records the number of miles your car moves. If you don't have an engine hour meter, simply start your log with zero hours and add the total hours of operation each time you start and shut down the engine. This running tally allows you to schedule maintenance when you reach maintenance milestones based on engine use.
Writer Bio
Will Charpentier is a writer who specializes in boating and maritime subjects. A retired ship captain, Charpentier holds a doctorate in applied ocean science and engineering. He is also a certified marine technician and the author of a popular text on writing local history.