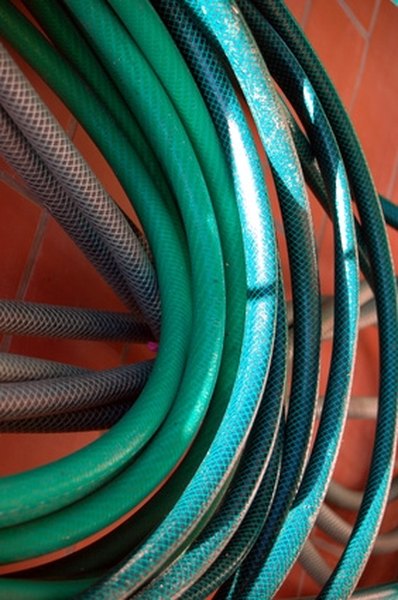 Organize all your garden equipment including the water hose. The Suncast hose reel can hold a hose length up to 225 feet and includes a crank handle and a hose guide that makes winding and unwinding easy. Use a hose reel to fully conceal the hose and reel in your outdoor space and to keep surroundings neat and safer; a hose reel also prevents injuries that can be caused by entangling and tripping over the rubber hose.
Position your Suncast hose reel near the faucet.
Take out the leader hose from reel assembly and screw or thread in the male end of your leader hose into the in-tube. Take the female end and thread it onto the faucet.
Unfold the crank handle by locking it down into place. The crank handle is located on the side of the hose reel.
Connect your garden house to the hose reel out-tube carefully. Make sure not to cross-thread as this can cause permanent damage.
References
Writer Bio
Rona Aquino began writing professionally in 2008. As an avid marathon runner and outdoor enthusiast, she writes on topics of running, fitness and outdoor recreation for various publications. Aquino holds a Bachelor of Arts in communications and English from the University of Maryland College Park.