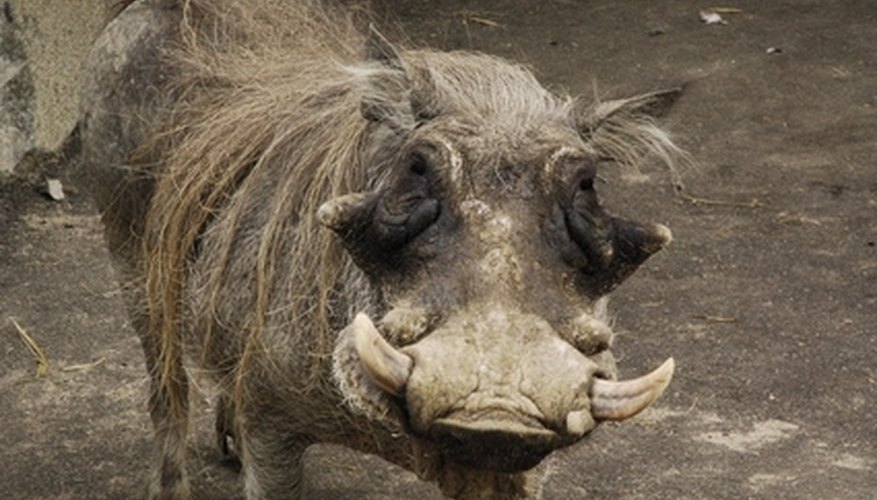 Thirty-nine states in the United States have free-range populations of feral hogs, with an overall estimated population of more than 4 million. Feral hogs, also called wild pigs and feral swine, can be found in nearly every county of Alabama. In an attempt to assist in controlling the population of feral hogs, hunters are given very few restrictions on hunting them.
License
The Alabama Department of Conservation and Natural Resources' Division of Wildlife and Freshwater Fisheries manages more than 768,000 acres of public hunting land. To hunt in these areas, known as Wildlife Management Areas (WMA), a hunter must have a management area permit and a management area license in addition to the standard hunting license. Each of Alabama's 34 WMA has a feral hog population, and the animals may be killed during any season.
Land
In addition to the state-managed Wildlife Management Areas, hunting for feral hogs on private land is allowed, but hunters must have written permission from the landowner. For the hunter's own protection, it is recommended that he carry the permission form with him while hunting.
Seasons and Bag Limit
Feral hogs are not considered a game species in Alabama, but rather as a nuisance. Hunters are legally allowed to kill, or bag, as many as they would like. Given the nuisance status, feral hogs can be hunted at any time except during the stalk-only deer season and during the spring turkey season. Hunters may use a firearm, bow, spear and dogs to hunt feral pigs.
Hunter Orange
Unless the hunting of feral hogs is taking place from an elevated and enclosed blind or stand at least 12 feet above the ground that is no more than a 20-foot walk to an enclosed vehicle, Alabama hunting laws require at least 144 square inches of hunter orange be worn. Acceptable items include a vest or a full-size hunter orange hat. Other than a small printed logo, the orange fabric must be one solid color. Orange camouflage is not acceptable.
References
Writer Bio
Stephanie Steensma began writing in 1998 as a radio news reporter. Her work has appeared in print publications such as "Engineering Today" and "Dome Magazine" as well as online. Steensma has a Bachelor of Arts in communication and journalism from Western Michigan University.