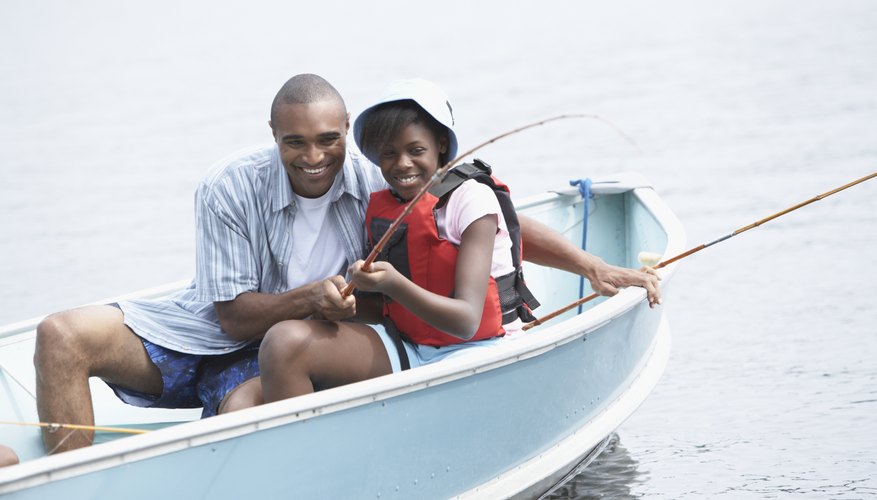 Glendale Lake is a 1,600-acre reservoir in west-central Pennsylvania about 45 miles from State College. The lake lies entirely within the boundaries of Prince Gallitzin State Park (dcnr.state.pa.us) and is known, among other things, for having been stocked in the late 1960s with amur pike from the Soviet Union. Although the Pennsylvania Fish and Boat Commission discontinued its amur pike stocking program long ago, Glendale Lake still contains native pike and pickerel species, as well as a variety of other game fish.
Fish Species
Largemouth bass are among the most sought-after game fish in Glendale Lake, and bass in the 3- to 4-pound class are regularly taken. Electrofishing surveys by the Pennsylvania Fish and Boat Commission in 2010 and 2011 have shown a slight decrease in overall numbers but an increase in average size for bass. The lake also has substantial populations of muskellunge, northern pike and chain pickerel, as well as abundant panfish species like bluegill, black crappie, sunfish, perch and rock bass. A few walleye also swim in Glendale Lake, as do bowfin, though the latter are seldom targeted by anglers.
Tips and Tactics
When it comes to bass fishing, spring and early summer offer prime opportunities, especially in shallow coves with lots of stumps, downed trees and submerged vegetation. State Lick Branch Cove is a perennial hot spot for big largemouths, and anglers have success with topwaters in the morning and evening, and spinnerbaits and crankbaits during the afternoon hours. Drop-shot rigs with soft plastic stickbaits are highly effective as well. Pike and muskies also utilize submerged vegetation to hunt, and they will strike live minnows and large minnow-imitating lures.
Crappies can be caught around shallow brush and woody cover in spring, especially on small live minnows and minnow-imitating jigs. Minnows and jigs both work well under a bobber, which allows you to place the bait at a specific depth, but casting jigs to specific pieces of cover makes it easier to cover water more quickly. Sunfish and bluegill can be found in shallow water near weedy cover throughout most of the year, and a live nightcrawler or red worm is usually all you need to catch them. Many anglers also have success ice fishing for panfish with larvae baits on tiny teardrop jigs.
Fishing and Boating Access
Prince Gallitzin State Park has nine public boat launches along with two marinas, a seasonal bait and tackle shop, boat rentals, docking and ample shore access. A map of the state park showing the location of each access point is available on the Pennsylvania Fish and Boat Commission Website. Motorized boats on Glendale Lake are limited to 20 horsepower or less, and the lake's quiet coves and backwaters are ideal for canoeing and kayaking.
Fishing Licenses and Regulations
A current Pennsylvania license is required to fish at Glendale Lake. You can get a license at most bait shops, sporting goods stores and many other retailers in the Glendale Lake area, or you can purchase one online through the Fish and Boat Commission website. At the time of publication, an annual fishing license costs $22.70 for Pennsylvania residents and $52.70 for nonresidents. One-day, three-day and seven-day tourist licenses are also available. Statewide angling limits, seasons and other regulations are in effect at Glendale Lake. A complete guide to Pennsylvania's fishing regulations is available online, or in print form at most places where licenses are sold.
References
Writer Bio
When Richard Corrigan isn't writing about the outdoors, he's probably outside experiencing them firsthand. Since starting out as a writer in 2009, he has written for USA Today, the National Parks Foundation and LIVESTRONG.com, among many others, and enjoys combining his love of writing with his passion for hiking, biking, camping and fishing.