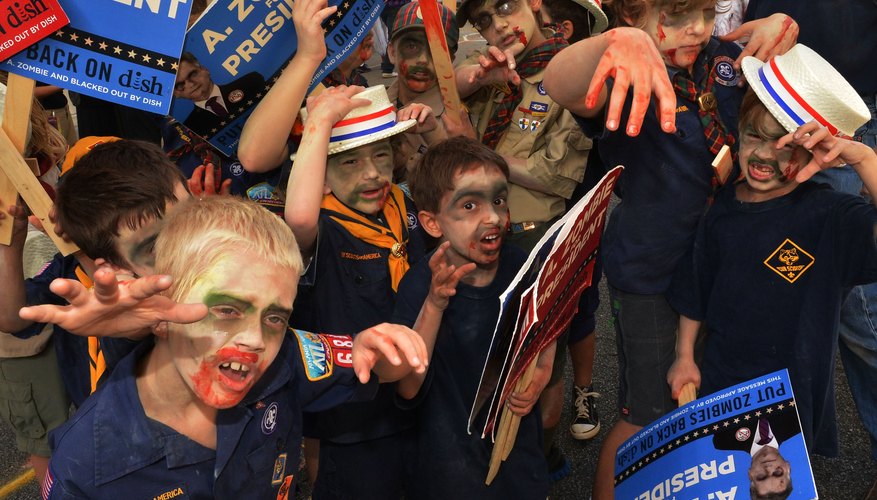 Like any big city, Atlanta has plenty of wackiness and offbeat charm to go around. During the 20th century, the city blossomed from the midsized capital of Georgia to become the unofficial capital of the New South with a large population of transplants and an ever-expanding metro area. Becoming such a big city and a center of commerce brings with it not only a cosmopolitan flair but plenty of weirdness, too. Determining what's weird, though, is relative. But in Atlanta's modern era, certain events and attractions always seem to hit the mark and make the local news with their quirkiness.
Offbeat Parades
Atlanta has numerous annual parades; two of the most offbeat and highly anticipated by participants and spectators alike are the Little Five Points Halloween Parade and the Dragon Con Parade, which visitors can either watch or dress up and participate in. The latter takes place in late August as part of the well-known science fiction convention of the same name. Participants don costumes portraying their favorite sci-fi characters from comic books, TV shows and films -- or get creative with mashups of different characters or ensembles -- and take to the streets of downtown. Little Five Points is one of Atlanta's more eclectic neighborhoods, and the Halloween parade puts its eccentricity on full display each October. It's an anything-goes mentality for floats, costumes and marching bands, but still a family-friendly event that brings smiles and perplexed expressions to the faces of onlookers.
Join the Krewe
Krewes are most commonly associated with Mardi Gras and New Orleans, but Atlanta has the Krewe of the Grateful Gluttons. Founded in 1999 by a former resident of the Big Easy, the Gluttons stage parades and other events for the community at large where creative and silly is the order of the day. Some of their events quickly became traditions in the city, such as the Gnome March World Record Attempt, part of the larger Inman Park Festival Parade. The public is invited each year to help the Krewe break the world record for "Most People Dressed as Garden Gnomes" by dressing up as a gnome and joining in the parade. Sometimes they win, oftentimes they lose -- and always, they celebrate. Other annual Krewe events include the Fairy House Tour of Homes each June to welcome the summer fairies home with tiny houses made out of gourds and the Gingerbread Trailer Park Design Competition in December, featuring a trailer park made entirely out of gingerbread.
For the Love of Waffles
If you love waffles and circa-1950s diners, head to the Waffle House Museum in Avondale Estates. This museum is housed in the first Waffle House location, the nationwide Atlanta-based chain of 24-hour diners founded in 1955. The small space has been recreated to resemble what it looked like on opening day, right down to details like period waffle irons, swivel stools and the sign out front. You'll have to call Waffle House's headquarters to schedule a tour, as it's by appointment only, but soon you could be sitting at that counter experiencing for yourself what diners were really like in the 1950s.
Ain't Nothin' But a Groundhog
Near metro Atlanta's most prominent natural feature, Stone Mountain, the Yellow River Game Ranch is home to a groundhog that gives Punxsutawney Phil a run for his money. This isn't your ordinary zoo; it's a wildlife game ranch in the city. It's also where Gen. Beauregard Lee, a groundhog that lives in a miniature mansion, comes out each February to predict the weather by looking for his shadow, just like his more well-known counterpart in Pennsylvania. Come cheer on General Lee on his celebrated day, whether you want winter weather to continue or not. According to PolitiFact Georgia, General Lee has a better record than Punxsutawney Phil at this faux-prognostication ritual that has been the bane of real meteorologists every winter for decades.
References
Resources
Writer Bio
Blake Guthrie covers travel, entertainment and outdoor recreation for many outlets, including the Atlanta Journal-Constitution, where he is a regular contributor. With years of experience as a professional cook, Guthrie also relishes writing about food and beverage topics. He earned a Bachelor of Arts in mass communications from Auburn University.