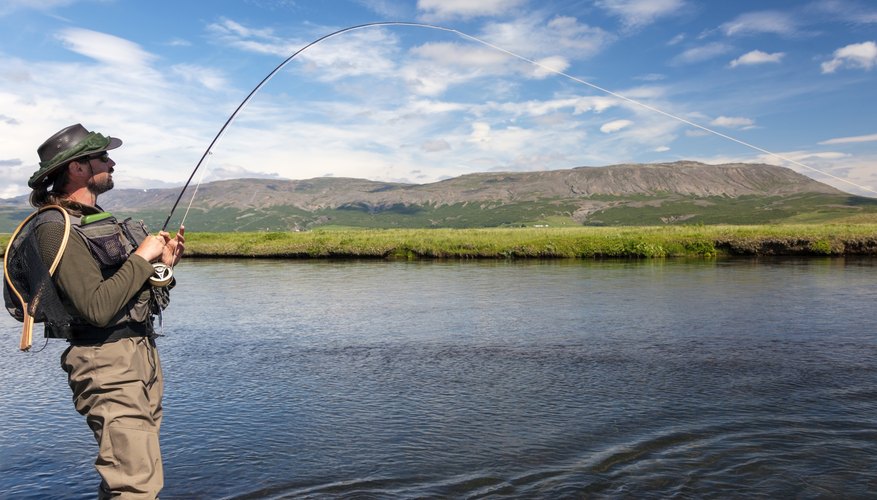 Sunset Park is an urban Las Vegas park that provides the opportunity to go fishing in the middle of this desert city. The Sunset Park pond is regularly stocked with fish to provide year-round fishing. The park provides you and your family an opportunity to fish and relax without ever leaving Las Vegas.
Location
Sunset Park is located at the intersection of Sunset Road and Eastern Avenue in southeastern Las Vegas, just a few miles east of the Las Vegas airport. The Sunset Park pond covers an area of 14 acres and takes up the majority of the southern end of the park. The lake has a maximum depth of 12 feet. You can find parking near the lake off Eastern Avenue.
Considerations
Fishing is available all year-round at the lake. You can fish anywhere from the shoreline, and boats are not allowed on the lake. Fishing is allowed only during the park hours of 6 a.m. to 11 p.m. The park is for day use only, and no overnight camping is allowed. FIshing equipment is not available at the park, so you should bring all of the tackle and gear you need. Use of the park facilities, including the lake, is free.
Potential
The Clark County Parks and Recreation Department stocks the Sunset Park lake with rainbow trout and catfish. The catfish are stocked in the summer and trout in the cooler months. Other types of fish in the lake include blue gills, sunfish, crappie and largemouth bass. You are allowed to have up to three fish of any species in your possession. The record fish caught in the lake was a 22-pound carp in 1999.
Regulations
To fish at Sunset Park, you must have a valid Nevada fishing license. A trout stamp is also required to catch trout. A fisherman is limited to using one fishing pole unless he has a second pole stamp on his fishing licenses. All fishing must be done from the shore; boats and flotation devices are prohibited in the lake.
History
Sunset Park has provided the opportunity for fishing for more than 20 years, according to the Nevada Department of Wildlife. In 2000, the lake was drained and relined to prevent leakage. At that time the fish habitat was also improved. Water for the lake comes from wells controlled by Sunset Park. The Department of Wildlife information on the lake notes the water is clear and the quality is good.
References
Writer Bio
Tim Plaehn has been writing financial, investment and trading articles and blogs since 2007. His work has appeared online at Seeking Alpha, Marketwatch.com and various other websites. Plaehn has a bachelor's degree in mathematics from the U.S. Air Force Academy.