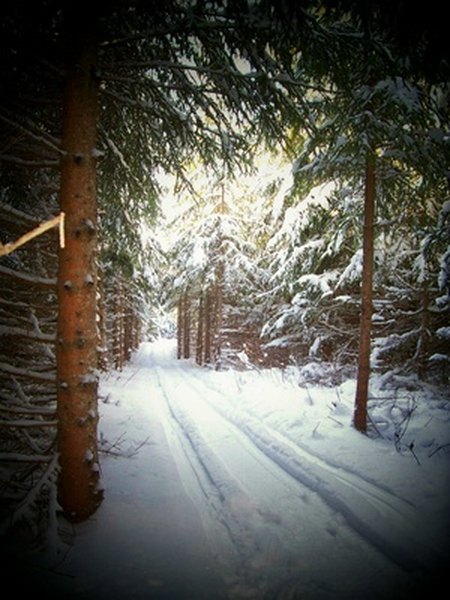 The 1994 Polaris Indy Trail has a reputation as a very dependable, reliable, low-maintenance 2-up snowmobile. Polaris began making the Indy – named for its independent, automotive-style front suspension – in 1980. The durability, coupled with the Polaris name, makes the Indy trail a good beginner sled. Many owners go on to bigger, faster models, so used sleds and parts are readily available. Kelley Blue Book puts the snowmobile's suggested retail value at $845, but used sleds were selling for up to $1,100 as of December 2010.
Engine and Drivetrain
The 1994 Indy Trail features a 75-horsepower, 488-cc, fan-cooled twin engine with a 2-VM34SS Slide carburetor and 12V 200W alternator for plenty of get up and go. Oil-injection lubrication keeps the engine running smoothly. Fuel capacity is 10.7 gallons. CDI ignition and EZ throttle are standard; electric start and reverse are optional on this model.
Appearance, Dimensions and Capacity
The Indy is lightweight for a 2-up trail sled, weighing in dry at 438 lbs. Dimensions are 44 inches high, 45.5 inches wide and 106.25 inches long with a 40-inch ski center. Track width is 15 inches by 121 inches. The vehicle is provided with a 60/60 Halogen headlight standard. The speedometer, tachometer, hand warmers, thumb warmers and low-oil indicator also come standard, as does the front bumper. But mirrors, skid plate, backrest and storage rack are optional.
Skis, Suspension and Brakes
Steel skis, IFS front suspension with 8-inch travel, ITS rear suspension with 8-inch travel, nitrogen cell front shocks and hydraulic front toque and hydraulic disc brakes make for smooth skiing and easy maneuvering along wooded trails. Some users have complained that the Indy trail built standard has some issues in loose powder, but others say there's plenty of power and maneuverability once you become accustomed to the Indy's style.
References
Writer Bio
Nancy Cook Lauer began writing professionally in 1980. Her work has appeared in the "Tallahassee Democrat," "Naples Daily News," "Hawaii Tribune-Herald," "West Hawaii Today" and on Women's eNews. She's won national and state journalism awards, including a Capitolbeat 1st place in state government reporting. She holds a Master of Science in information sciences from Florida State University.