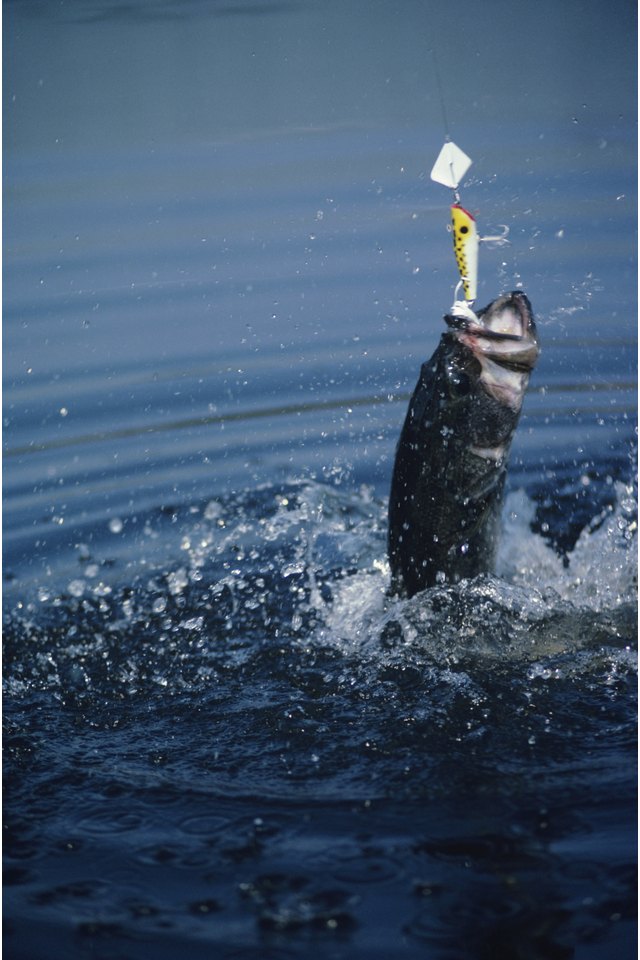 Painted Rock Reservoir at Gila Bend was once the second largest lake entirely within the boundaries of Arizona on the rare occasions when it filled to capacity. Heavy flooding caused DDT in the agricultural soil along the Gila River to collect in the lake, and it was closed to the public in 2009. Camping is still available nearby, but you'll have to drive a few miles to put a hook in the water.
Camp at the Painted Rocks
Since ancient times, people have left their mark at the site now known as the Painted Rock Petroglyph Site five miles southwest of Painted Rock Reservoir. The campground provides sites with picnic tables, grills and fire rings, but no hookups or dump station. There is a vault toilet on-site, but no running water at the facility. Because summer temperatures can soar to 120 degrees, camp from October through April when temperatures range from the low 60s to the upper 80s. No fishing is available in the immediate area, as the Gila River is usually dry below Painted Rock Dam.
Swimming Upstream
While much of the river just above Painted Rock Reservoir is privately owned agricultural farmland, a drive farther upstream takes you to wildlife areas where there's plenty of water to get your hook wet. Powers Butte Wildlife Area lies 60 miles upstream with fishing permitted in the Gila River with a valid Arizona fishing license. Nine miles east, Robbins Butte Wildlife Area also abuts the river. Camping is not allowed in either area, but Buckeye Hills Regional Park, one mile from Robbins Butte Wildlife Area, provides dry campsites with on-site restrooms as the sole amenity. Because no water is provided on-site, you'll need to take your own.
Look at the Sky
Fish at the lake in the Copper Sky Recreation Complex in the city of Maricopa 40 miles northeast of Painted Rock Dam. The city park houses catfish, trout, bass and white amur. The 5-acre lake is 13 feet deep, accessible to wheelchairs and has picnic ramadas and a playground on-site. Neither wading nor boating is allowed. Camping is not allowed at the park but 11 miles due south, the Wild West Ranch and RV Resort provides full-hookup sites with on-site amenities that include showers, hiking trails, laundromat and a wash for cars and RVs. Tents and RVs are welcome to camp in dispersed sites at the Sonoran Desert National Monument immediately west of the city.
Remember the Alamo
Fish and camp at Alamo Lake State Park 130 miles northwest of Painted Rock Reservoir. The lake is an impound on the Bill Williams River where you'll catch bass, channel catfish, crappie and bluegill. The park's campgrounds have overnight and long-term campsites with fire rings and picnic tables at each site. RV sites come with full hookups, water and electricity or electricity only. Dry sites are available for tents or RVs. Three of the park's campgrounds are equipped with showers, and there are two RV dump stations.
References
Writer Bio
Indulging her passion for wide open spaces and outdoor fitness through the written word on a full-time basis since 2010, author Jodi Thornton-O'Connell takes the mystery out of outdoor skills and guides readers to discover fun ways to physically connect to natural surroundings.