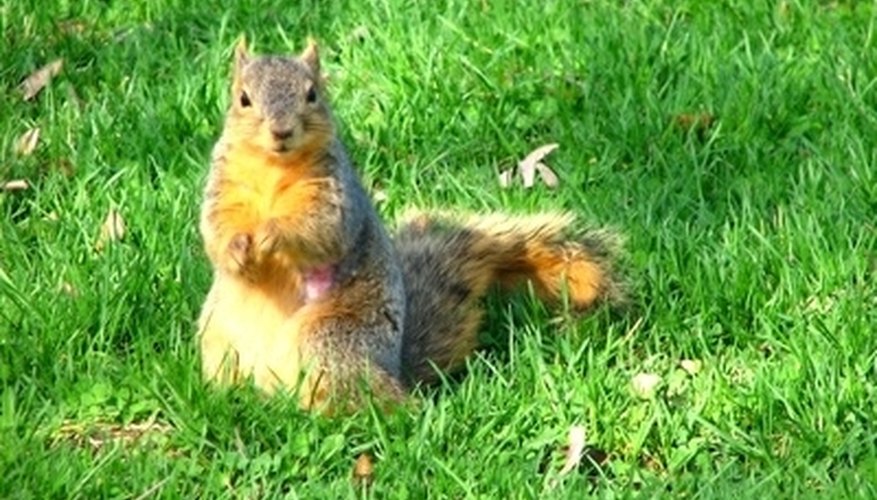 As defined in the Texas Parks and Wildlife Code, squirrels are a game animal, meaning there are rules that govern hunting and harvesting. A hunting license or permit is required to take, transport, or possess squirrels.
East Texas
Fifty-one counties In East Texas have a squirrel season. The season opens on October 1, 2010 and runs through February 6, 2011 and reopens from May 1 through May 31, 2011. There is a daily bag limit of 10 squirrels. There is also a special youth season in these counties from September 25-26, 2010.
No Closed Season
Brazos, Burleson, Collin, Dallas, Ellis, Falls, Grayson, Grimes, Kaufman, Madison, Milam and Rockwall counties have no closed season for hunting squirrel but have a daily bag limit of 10.
No Open Season
You may not hunt squirrel in these counties: Andrews, Bailey, Borden, Brewster, Briscoe, Carson, Castro, Cochran, Crane, Culberson, Dallam, Dawson, Deaf, Smith, Ector, El Paso, Floyd, Gaine,s Glasscock, Hale, Hansford, Hartley, Hockley, Howard, Hudspeth, Hutchinson, Jeff Davis, Lamb, Loving, Lubbock, Lynn, Martin, Midland, Moore, Oldham, Parmer, Potter, Presidio, Reagan, Reeves, Sherman, Swisher, Terry, Upton, Ward, Winkler and Yoakum.
No Closed Season or Bag Limit
The remainder of the state of Texas has no closed season or daily bag limit for harvesting squirrel. You can harvest squirrel at any time, with no limits, as long as you are using a legal method of hunting.
Legal Methods
Legal methods for hunting squirrel in Texas include blackpowder or muzzleloader; shotgun; rimfire and centerfire rifles or pistols; and archery.
Illegal Methods
You may not use air rifles or pistols to hunt squirrels. Artificial light, pellet guns, remote control hunting, traps and night hunting are also illegal.
References
Writer Bio
Ann Campbell has been a published author since 2009, but has been writing various forms of poetry and fiction for fun since 1990. "Oral Expressions" published with Cobblestone Press and "Purr-fect Man" published with The Wild Rose Press are two of the short stories that she has written.