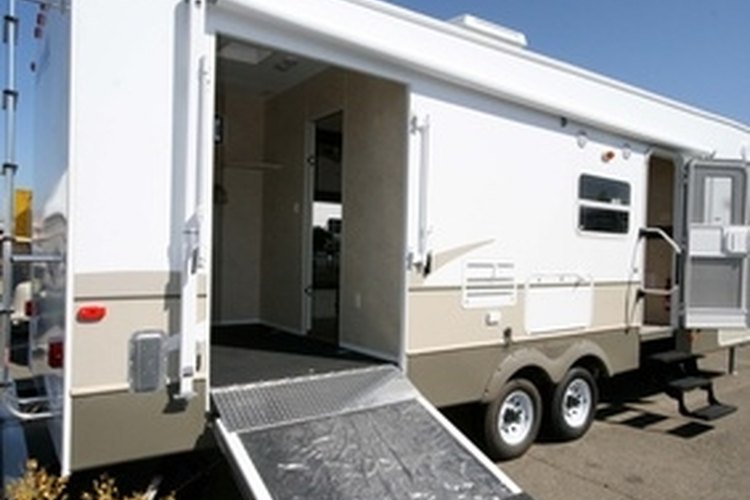 Seniors flock to Arizona to retire to its warm climate. Cities cater to this clientele through the construction of retirement RV parks. Phoenix, the city's capital and largest city, as of 2010, teams with options for seniors looking for an RV park or manufactured home.
Paradise North Mobile Home Park
Paradise North advertises a strong staff that will make life easier and more comfortable for senior citizens. This park, which caters to residents more than 55 years old, features amenities such as a heated swimming pool; a "state of the art computer center," according to the home's website, and a gym. Each resident is allowed to have one pet. The park also sells homes.
Paradise North Mobile Home Park 18026 North Cave Creek Road Phoenix, AZ 85032 602-992-3473 www.paradisenorthpark.com
Paradise Shadows Mobile Home Park
Paradise Shadows Mobile Home Park, located in north Phoenix, has space for more than 200 mobile homes. The park features a heated, indoor pool and jacuzzi room that can be used all year round. Every unit allows free wireless Internet access for one computer, with upgrade options available for multiple computers. An on-site staff services residents and implements programs including individual curbside mail and trash service; a park-wide recycling program; and a social association for planning and executing events.
Paradise Shadows Mobile Home Park 2701 East Utopia Road Phoenix, AZ 85050 602-971-5175 www.paradiseshadows.com
Royal Palm Mobile Home Community
Royal Palm bills itself one of the safest senior RV communities in Phoenix. The site is home to both RV residents and manufactured homeowners. In total, Royal Palms has 448 home sites and 125 RV sites over 44 acres of land. The site features two clubhouses, an on-site staff, whirl pool, putting green and RV storage.
Royal Palm Mobile Home Community 2050 West Dunlap Avenue Phoenix, AZ 85021 602-943-5833 www.continentalcommunities.com/community/AZ/Phoenix/30
Paradise Peak West
Paradise Peak West boasts a golf course in addition to its amenities as a retirement RV and manufactured home community. The course features nine holes and its use is restricted to residents of Paradise Peak. The site also features sports courts that can be used for bocce ball, pickleball, tennis and badminton. The gated facility also has a club house designed with the influence of the architectural pioneer, Frank Lloyd Wright.
Paradise Peak West 3901 East Pinnacle Peak Road Phoenix, AZ 85050 480-515-2043 www.theparadisepeakwest.com
Sunrise Heights Mobile Home Park
Less than 10 miles from downtown Phoenix, Sunrise Heights features many active options for seniors. The site has a billiard area, swimming pool, golf course and tennis courts. Residents have access to storage facilities, and pets are allowed in the complex.
Sunrise Heights Mobile Home Park 17801 North 16th Street Phoenix, AZ 85022 602-992-3538 www.equitylifestyle.com/Communities/Arizona/SunriseHeights