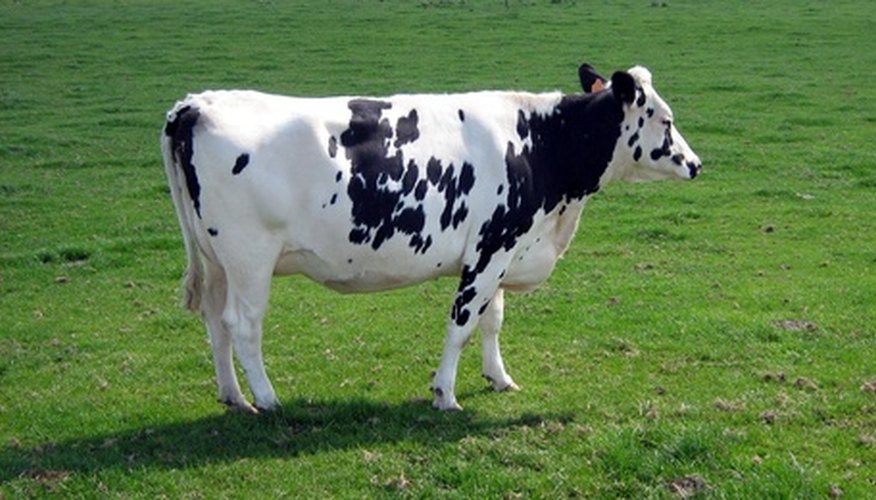 Items you will need
Water

Brush

Unscented bleach

Copper sulfate crystals

Warm water

Measuring spoons
Watering troughs are a very important aspect to keeping livestock. For horses, cows, goats, pigs, sheep and any other live animal out in a pasture situation, it's absolutely vital that there be a readily available supply of fresh water. The biggest problem with water troughs out in the open is keeping them clean--particularly keeping them free of algae. Stop algae growth in a trough by following a couple of guidelines.
Clean the trough thoroughly using hot water and a scrubbing brush. Eliminating the algae culture will restrict future algae growth and keep water cleaner for your livestock. You will need to perform this step every couple of months.

Treat the water in your watering trough to eliminate and prevent algae. Add 2 to 3 ounces of unscented bleach per 50 gallons of water in the trough, or dissolve copper sulfate crystals in warm water to add to the trough. Dissolve a 1/2 teaspoon of crystals in 1.5 ounces of warm water for a 350-gallon trough.

Repeat the applications and cleanings. Bleach should be reapplied once a week, while copper sulfate should be reapplied every two to four weeks. Keep up the applications until the algae growth has stopped.

A small amount of algae in a watering trough will not damage livestock.

Algae growth can also be restricted by shading the trough as much as possible.

Using too much of a chemical like bleach to kill algae could poison livestock.