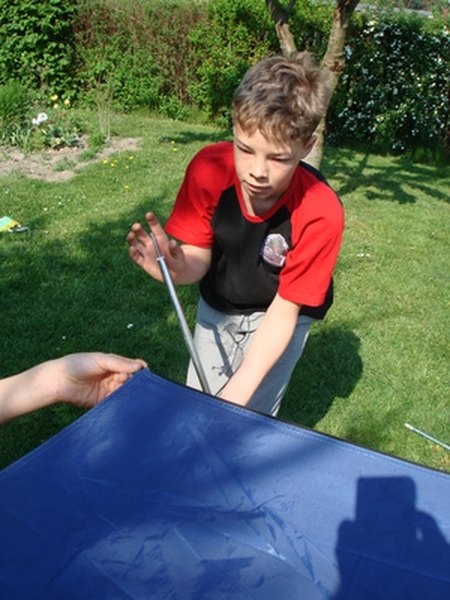 While Massachusetts, like other states, has hundreds of traditional summer camps, it has few therapeutic camps for troubled children. McLean Mental Health Hospital near Boston has a Child and Adolescent Program that helps families find therapeutic camps. Troubled youth who attend therapeutic camps have behavioral problems, learning disabilities or mental health disorders. Therapeutic camps combine the benefits of the summer camp experience with a program designed to manage and correct the behavior of troubled children.
Crossroads for Kids
Crossroads operates therapeutic day camps and overnight camps in Duxbury, Brewster and Ashby. Crossroads works with at-risk youth ages 7 to 17 in Boston. The Crossroads program helps youth develop self-confidence, learn life skills, develop positive relationships and overcome barriers to their success. Crossroads staff is available to discuss registration and provide information about the camp.
Crossroads for Kids
119 Myrtle Street
Duxbury, MA 02332
888-543-7284
crossroads4kids.org
Triumph Center Therapeutic Camp
The Triumph Center operates a therapeutic day camp for girls and boys ages 5 to 15. Triumph Camp accepts children with behavioral challenges or ADHD, Asperger's Syndrome, executive functioning disorder, anxiety disorders or non-verbal learning disabilities. Crossroads groups 11 to 12 campers with three counselors and a licensed psychologist. The camp program helps campers increase self-esteem and confidence, develop social skills, improve physical skills, reduce anxiety and learn appropriate behaviors and responses. Camp Triumph has locations in Danvers, North Reading and Bedford. Camp Triumph provides applications on its website and requires an interview prior to acceptance.
Camp Triumph
36 Woburn Street
Reading, MA 01867
781-942-9277
triumphcenter.net
Camp Starfish
Camp Starfish provides a structured camp experience for youth with learning, behavioral or emotional problems. Camp Starfish operates three therapeutic camps. The overnight camp is for youth ages 7 to 13 and runs for sessions of 18 days or 11 days. The day camp is for campers age five to 10 and runs for five-day sessions. The Starfish Family Camp is open to all ages and runs for six days. The camps have low camper-to-staff ratios: 1:1 for overnight camp and 1:2 for day camp. Camp Starfish headquarters is in Lancaster, Massachusetts; the camps are in Rindge, New Hampshire, 1 ½ hours from Boston. Camp Starfish provides applications, including financial aid applications, on its website.
Camp Starfish
1121 Main Street
Lancaster, MA 01523
978-368-6580
campstarfish.org
References
Writer Bio
Gail Sessoms, a grant writer and nonprofit consultant, writes about nonprofit, small business and personal finance issues. She volunteers as a court-appointed child advocate, has a background in social services and writes about issues important to families. Sessoms holds a Bachelor of Arts degree in liberal studies.