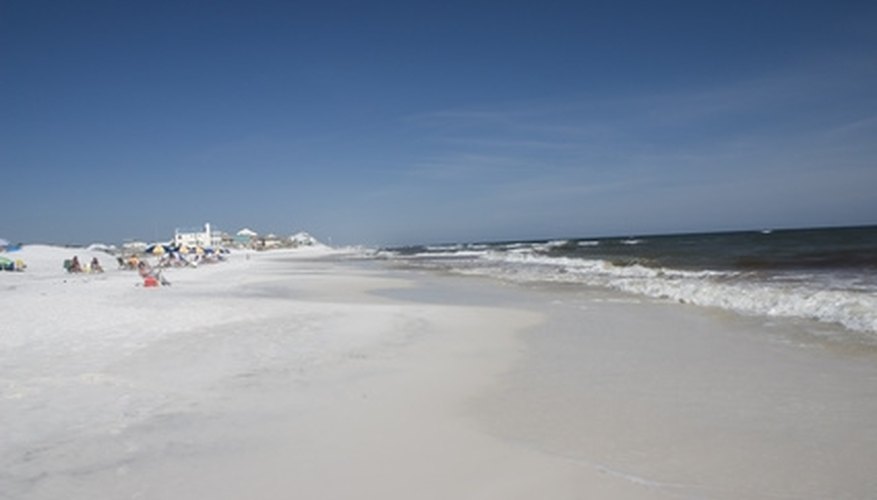 With its mild and enjoyable weather in winter, Florida welcomes thousands of so-called snowbirds each year. Some buy their own winter RV pad in a luxury resort, while others seek out the bargains and flexibility that a monthly rate can give. With monthly rate parks in RV, you can move around the state and enjoy different areas from a series of affordable base camps.
Crystal Lake RV Park
Crystal Lake RV Park is on the eastern side of Florida, close to Cape Canavarel and the Space Coast. Nearby attractions include Daytona, Cocoa Beach, Disney World, and Merritt Island National Wildlife Refuge. The campground boasts that you can watch Kennedy Space Center launches from its spaces, which are full hookups with 20, 30 or 50 amp service. Other attractions include river, lake and ocean fishing within easy reach from the park.
The spaces at Crystal Lake are grassy and level, and most are pull-through sites. The campground offers laundry and shower facilities, wireless Internet and its own lake. A central recreation room also offers a store and pool. The park holds monthly pot-luck dinners. Its monthly rate, as of 2010, is between $325 and $485. Electricity is $30 per month or $3 per day, with a $50 deposit required. Guests of long-term campers pay fees to use facilities like the pool.
Crystal Lake RV Park 4240 Stuckway Rd. Mims, FL 32754 321-268-8555 crystallakervpark.com
Whispering Pines RV Park
Whispering Pines RV Park, in Silver Springs, is located within the Ocala National Forest, which offers hiking, bird-watching and other recreational opportunities. The shaded spots are convenient to State Route 40, and beaches are roughly an hour's drive away. The closest large city is Ocala, which has shopping, golf, movies and restaurants. You can explore the Market of Marion flea market and farmer's market or take the kids to Silver Springs Nature Theme Park and Wild Waters Water Park.
The campground's sites have full hookups, with some pull-throughs and cable TV hookups. Amenities include a laundry room, barbecue area, pond and club room. There is a separate dump station. The owners run planned activities like shuffleboard matches and group campfires throughout the high season of November to April. As of 2010, the monthly rate is $315, which includes tax and cable TV. Electricity is metered and you must be at least 30 to stay a month or longer. A longer-term monthly rate of $197 per month is offered if you stay 6 months or longer, but cable TV is extra and you must give a $100 deposit for the electricity. There is also a five-month seasonal rate of $1,495. Long-term guests can get telephone, DSL and newspaper service.
Whispering Pines RV Park 1700 NE 115th Avenue Silver Springs, FL 34488 352-625-1295 wprvp.com
Leo's Campground
Leo's Campground is located at the edge of Key West, less than five minutes from the end of the Florida Keys. The campground is close enough to town that you can bicycle in, or you can catch a bus or drive. It is family-owned and operated, with both waterfront tent and full hookup RV sites. Some of the RV sites offer up to 50 amp service and you can also avail yourself of cable TV. The sites have picnic tables and there is a barbecue area, shower block and laundry room on-site.
During the off-season, a full hookup RV site costs $990 per month, including electricity. During the high season, the rate increases to $1,395 per month. Tax of 12.5 percent is included and you make a non-refundable $250 deposit when you reserve. Certain weeks, such as Christmas and New Year's weeks, are not included in these rates.
Leo's Campground 5236 Suncrest Road Key West, FL 33040 305-296-5260 leoscampground.com