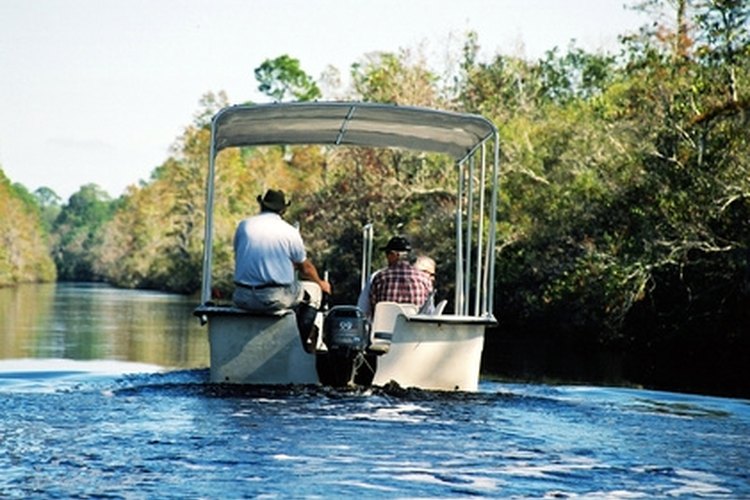 Pontoon boats are great for fishing, swimming and family water outings. Having an idea of what you want before purchasing a pontoon boat will make your purchase a lot less stressful.
Equipment and Size
Make a list of items your ideal pontoon boat needs as equipment. For example, you might need built-in coolers, a hard-shell top for diving or a soft retractable top for sunning. A small pontoon boat fits four to six people, and the largest pontoon is capable of holding 20 people. A quality trailer and cover are important items.
Price
New pontoons that carry up to eight people as of 2010 start at around $10,000. Larger boats equipped with party amenities start at around $17,000. Small flyfishing boats can come in under $1,700. A large motor can add on considerable money.
Locate a Surveyor
Hire a surveyor who can assess the condition of the boat and the engine, if the owner does not have a recent survey.
Materials
Look for high-end materials, such as stainless steel bolts, rigid decking material such as wood or composite, and sound insulation.
References