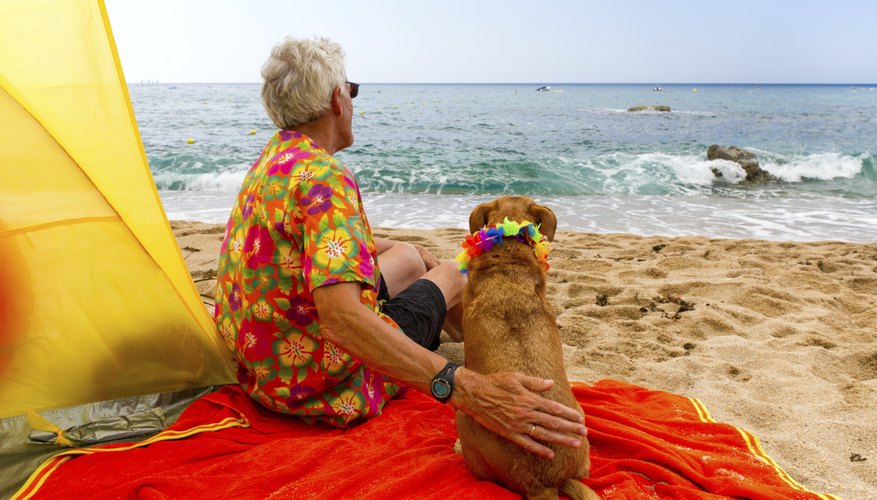 The feel of sand between your toes and the song of ocean waves in your ears can make an idyllic vacation. At Port Aransas along Texas' Gulf Coast, you can pitch your tent along miles of sandy beaches inside the city or head out of town to set up on beaches in county, state and national parkland.
Free and Easy on the Beach
Pitch a tent for up to three days at no charge on 6.3 miles of beach owned by the City of Port Aransas. You'll need a parking permit to park your car along the beach, available for a nominal fee at City Hall. Make sure you set up between the waterway and the wooden posts, as the beach on the other side of the posts is a thoroughfare for cars.
Park It in the Park
I.B. Magee Beach Park has 75 campsites with water and electric suitable for tents and RVs or pitch your tent along the beach without any amenities. Restrooms and coin-operated showers for the general public are found convenient to the beach, and those paying for water and electric sites can use a camping bathhouse. Fourteen miles south of Port Aransas, Mustang Island State Park also offers primitive beach sites or water and electric hookups. Similar facilities also exist at Padre Island National Seashore 30 miles south of Port Aransas.
References
Writer Bio
Indulging her passion for wide open spaces and outdoor fitness through the written word on a full-time basis since 2010, author Jodi Thornton-O'Connell takes the mystery out of outdoor skills and guides readers to discover fun ways to physically connect to natural surroundings.