When hunters look for locations that offer an all-around hunting experience, Canada is at the top of the list. With several provinces, including British Columbia, Saskatchewan, Alberta, Manitoba and Ontario that offer big-game and waterfowl hunting, hunters can travel to Canada during the fall to take advantage of different hunting seasons.
Significance
Hunting seasons serve an important role to the game populations and the economy of each province. Season dates and tag quotas are set based on wildlife populations and harvest reports. The money collected from hunting licenses and tourism helps to support the economy and habitat restoration programs.
Big Game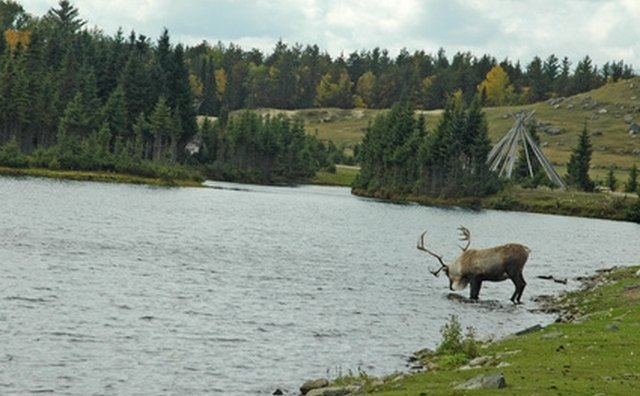 Canada offers several big-game species, with the most popular being whitetail deer, moose, elk, black bear and caribou. The big-game seasons will typically take place from August to December. Manitoba, as of the 2009 hunting season, has an archery deer season that opens on August 30, muzzle loader season on October 18 and rifle season on September 20. The elk, moose, black bear and caribou archery seasons open on August 30. Alberta deer and moose seasons open on September 9 and close on November 3 and October 31, respectively. Saskatchewan archery deer season lasts from September 1 to October 31 and a moose season from October 1 to 14 and November 1 to 14. The earliest nonresident bow-only deer season in Ontario opened on September 1 and closed on October 9. Late seasons took place between December 7 and December 31.
Waterfowl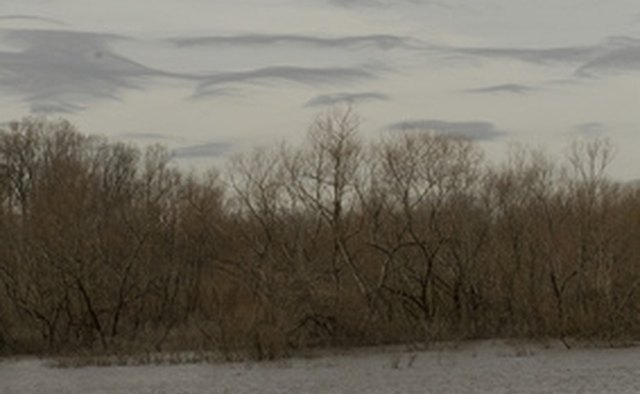 Waterfowl seasons---ducks and geese---will also take place during the fall and early winter. Manitoba waterfowl seasons vary depending on the various zones but will start in early September on September 1 or 8. The Saskatchewan waterfowl season opens on September 1 and closes on December 16.
Tag Fees
Tag and license fees are typically broken down into three categories: resident, Canadian nonresidents and foreign nonresidents. Ontario charges nonresidents $193.25 for a deer license with a $35 export permit. Manitoba resident deer permits cost $36, Canadian residents pay $155 and foreigners pay $217. Moose permits will cost $52, $299 and $360 for residents, Canadian nonresidents and foreigners, respectively. Waterfowl licenses for Alberta will cost the foreigner $78.50 for a six-day license. Every province requires a $17 Migratory Game Bird Hunting Permit and Wildlife Habitat Conservation Stamp for waterfowl hunting.
Regulations
Each province has individual regulations regarding the hunting seasons and it is your responsibility to be aware of the regulations before entering the country and province. Consult the rules and regulations booklets that each province publishes every year. Be aware of any regulations regarding weapons and crossing the border. You don't want your weapon confiscated at the border, which will leave you without a weapon for the hunting trip. Some provinces, Manitoba for example, require a hunter education card before purchasing a hunting license.
Photo Credits
Evening Canada Geese image by ABFellows from Fotolia.com