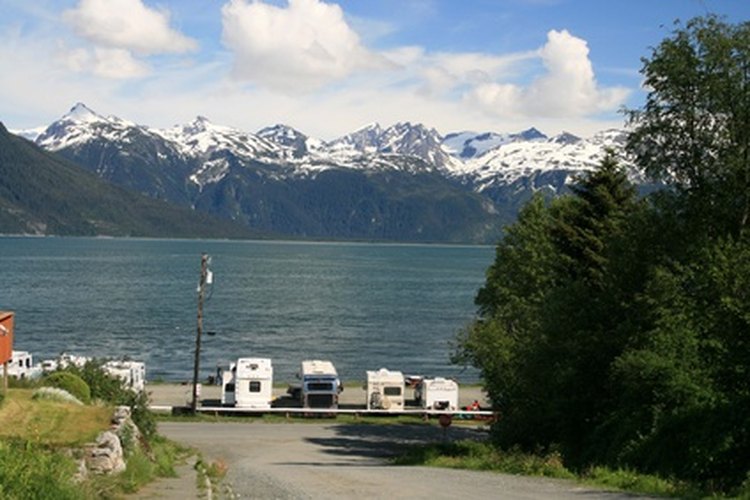 The EPDM (Ethylene Propylene Diene Monomer) material that is used for rubber roofs on RVs protects the RVs roof, but must be maintained. If petroleum-based products are used on it the petroleum will penetrate the roofing material and cause it to bubble. These bubbles can be ignored if there are just a few scattered across the roof, but if there are many they should be fixed to prevent further damage.
Purchase a syringe at a drug store. You do not want to cut away the bubbles, this will cause a larger hole.
Load the syringe with a silicone-based sealant..
Inject the sealant into the bubble.
Massage the bubble flat. Place plastic wrap or wax paper over it.
Put a weight on the area and let it dry for one day.
Items you will need
Butyl rubber sealant
Disposable syringes
Plastic wrap or wax paper
Something heavy
References
Livingston, Bob. "Trailer Life's RV Repair and Maintenance Manual." Trailer Life. 2002.
Photo Credits
motorcoach,motorhome,rv image by Greg Pickens from Fotolia.com