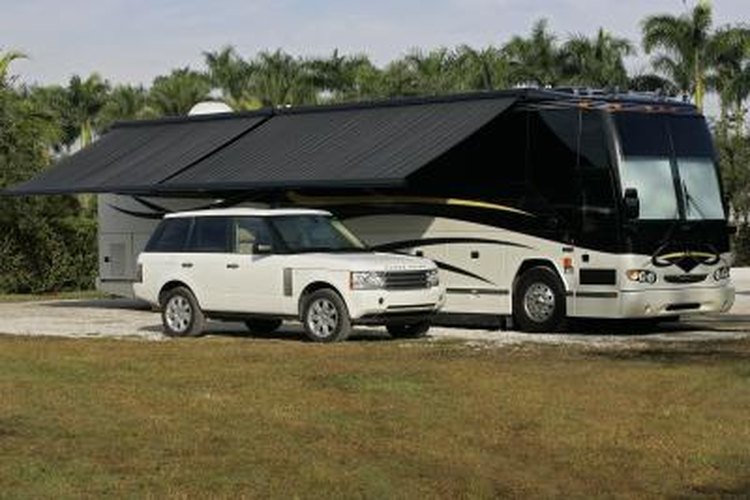 RV awnings have a variety of uses, but their main purpose is to create shade. Some people use awnings to create a dry area when it is raining outside, but after a storm awnings can start to sag from the water weight they hold. This can interfere with your ability to open your RV's door. Over time this may cause the tension on the springs to loosen, and the awning will become less usable. Adjusting the tension springs is easy enough, though.
1. Lower the tube of the awning as low to the ground as it can go.
2. Remove the two screws in the rear end of the support arms with the screwdriver.
3. Place the ladder under the tube to hold it in place.
4. Remove the tension arm from the channel that it sits in.
5. Turn the knob until it is tight. The tension arm will hang next to the RV.
6. Remove the center sections of the support arm. Facing the rear of the RV rotate the support arm to the left once. This should tighten the spring.
7. Replace the inner support section back where it was originally and then attach it to the RVs awning bracket.
8. Put the tension arm back in the location of where it was originally in the outer support arm.
9. Screw the screws back in place.
10. Repeat these steps on the rear support arm, but turn the support arm to the right rather than the left.
Items you will need
Philips or standard screwdriver
Step ladder
Photo Credits
Michael Cohen/US PGA TOUR/Getty Images